If you are jumping in on this post series,  you might want to see all the techniques,  the links are just below.  You also might be interested in knowing that one lucky winner (USA only) will received the set of tags I created and photographed for this series.  (Information at the end of the post!)
Background Stamping & Sanding Cardstock
Sponge Backgrounds & Crinkling
Accordion Medallion & Baker's Twine
Fill Negative Space & Generation Stamping
Masking & spotlighting  are two great techniques and in my mind,  somewhat related.  They each let you choose one part of your project to be your focus.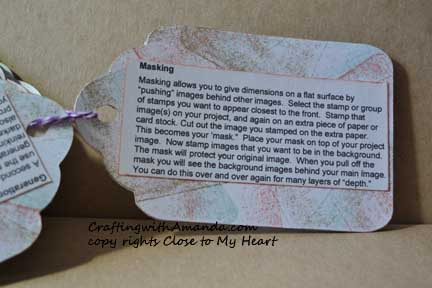 With masking,  you decide which image you want in the "front" of your project and stamp that first.  then you stamp and cut that same image our from a scrap piece of paper.  Before you stamp any "background" images,  you cover your feature image with the "mask" you created.  When you're done stamping,  you remover your mask and wah-la you have your featured image fully visible.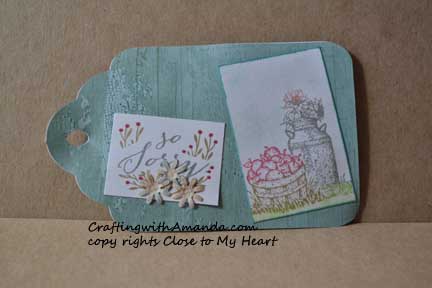 In the above sample I masked the words so sorry and the basket of apples.  Everything else goes "behind" those images.
Now spotlighting also requires you stamp your feature image twice,  this time though,  the second stamped image will be colored or highlighted in someway and attached over the your first stamped image.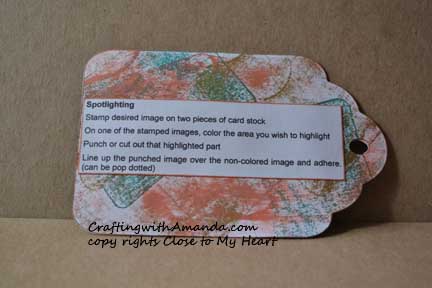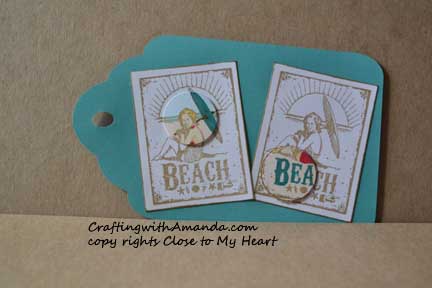 As you might have noticed,  it is up to you which part of your image you wish to feature on your project.
Now you might want to know how you can earn chances to win These tags.   There are several ways.  Write a comment on this post.  (1 entry)   Share this post link on your Facebook post and let me know on my FB page Crafting with Amanda that's you've done it.  (1 entry per share).  Like my FB page.  (3 entries)  If you're a pinterest person, for every technique tag you pin, you receive an entry.  (up to 35!)    At the end of the contest I will assign each entry a number and using a random number generator will pick a winner.  I will announce the winner on this blog, and then contact them to get the address where the tag book should be sent.
If you would like a copy of my technique instructions file,  leave a comment with your email and I will send it to you.
Happy Crafting and Good Luck!




by