A few months ago I started a series of blog posts showing off different techniques,  and promised when I got to the end I would select a lucky winner to receive (USA only) the book of tags featured in this blog.   Today I am picking up where I left off.  If you want to see the other posts,  they are:
Background Stamping & Sanding Cardstock
Today's techniques are a mixed bag.  I seem to use one or the other periodically when I craft,  but typically not my go to techniques.   In fact,  I was creating some thank you cards,  and almost crinkled some of the layers to add interest to the card,  but decided not to when it was all said and done.  (or it didn't get done as I thought about it,  got distracted and when I sat back down to glue the pieces to the card base I didn't think about crinkling again.)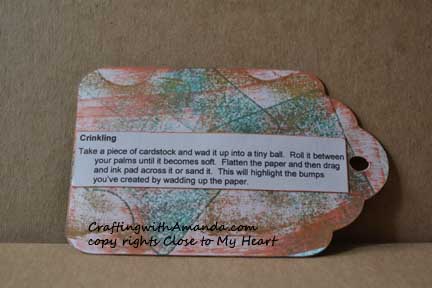 This technique will work with non white core paper,  but instead of sanding the paper to help the wrinkles show,  you would need to ink it instead.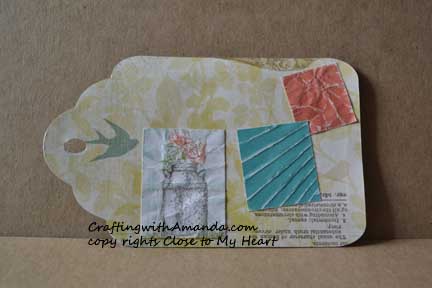 Background sponging can add so much to any project.  Create a sunset or a spooky sky,  shade in some sand dunes. . .  only your imagination is the limit.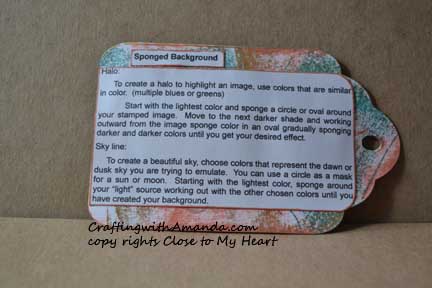 Creating an old fashion "halo" to help highlight an image is easy with sponges!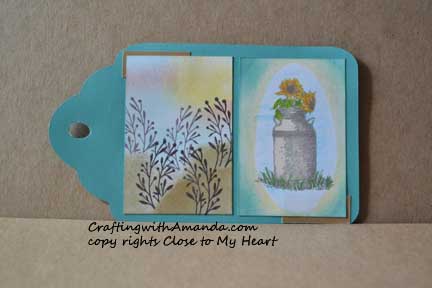 Now you might want to know how you can earn chances to win this great prize.   There are several ways.  Write a comment on this post.  (1 entry)   Share this post link on your Facebook post and let me know on my FB page Crafting with Amanda that's you've done it.  (1 entry per share).  Like my FB page.  (3 entries)  If you're a pinterest person, for every technique tag you pin, you receive an entry.  (up to 35!)    At the end of the contest I will assign each entry a number and using a random number generator will pick a winner.  I will announce the winner on this blog, and then contact them to get the address where the tag book should be sent.
Happy Crafting!




by