It's been several years since I've participated in a swap,  but I did it.  We were asked to pick 5 stamp sets from the new Annual Inspirations book, then we were assigned one from our list.  I got Ink Blot as my stamp set, and was really excited to get to work.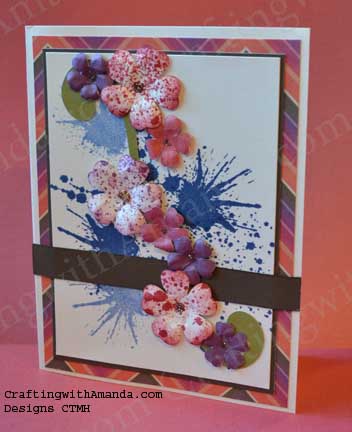 Here is my final product,  but I'll give you some tips and my thought process in creating this.  (I'm really pleased with the results!)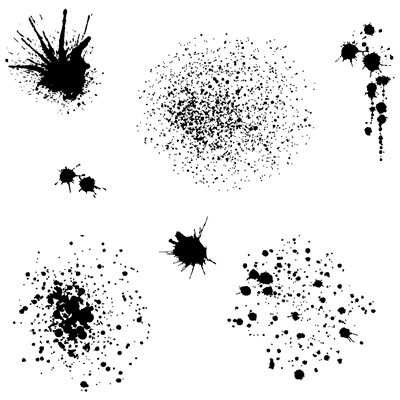 I knew that many consultants like to create some "noise" using background stamps,  and there are hundreds,  if not thousands of examples of that on pinterest.  I wanted to do something more with the stamps.
First I found the shape flower I wanted.  It happened to be on Art Philosophy.  The paper is Sangria.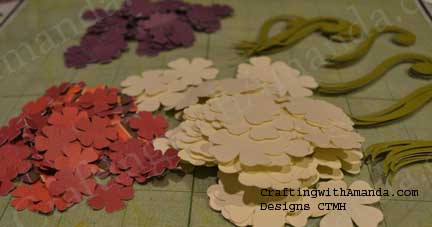 Now I had all my flowers cut I need to make them come to life.  The colonial white ones are a half inch bigger than the purple and pomegranate ones so they are perfect for some color.  Using two of the stamps from Ink Blot I inked some with pomegranate, first and second generation, and some with eggplant.   I let them dry overnight.  (Not that  you need to,  but it was late and I was tired!)  The next day I dry embossed them to curl the edges and make them have some dimension.   I also added a dot of bronze glitz  (which is on sale for only $1.95 while supplies last) in the center.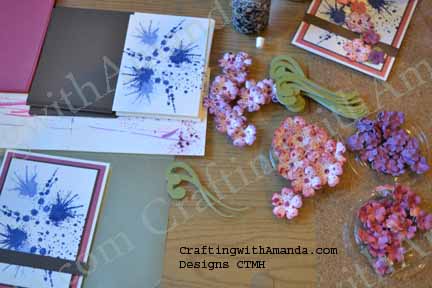 I stamped the main piece of the card using sapphire ink and 4 different stamps from the set.    Once I started to dry fit the layers together,  they needed something.  I added cocoa card stock as a layer directly below the colonial white stamped piece, and another strip across the bottom half of the card.  I think the cards needed to be anchored and the dark cardstock took care of that.
As I am not one to have a "blank" inside,  I did a little stamping inside as well.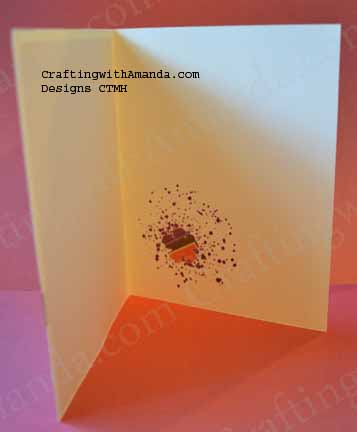 I had some extra smaller flowers left from cutting them out of the B&T paper,  so I adhered one over the stamping on the inside.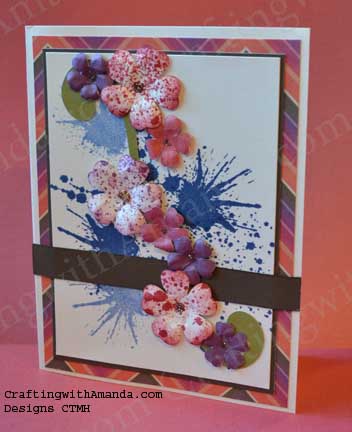 I created these over a month ago, and I really am enjoying  how they look.  I made a few extras so I would be able to share with others, but so far I've been hording them in my studio and letting them bring me a smile.   I think it's time to send one (or maybe two) away from home to let some others smile.
Happy Crafting!




by