Even though the Sarita workshop was last Thursday, I'm still working on finishing the layouts.  I don't consider a layout done until it is album ready.  This means, titled, journaled and blinged!  On this last layout, I didn't even have all the papers attached at the time of the workshop.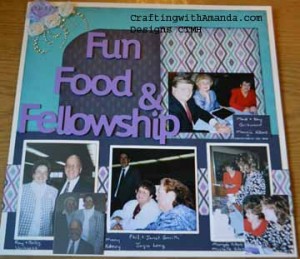 I'm not finished with this page yet, but I'm definitely making progress.  If I could just get someone else to come in and cook, clean, do laundry and do the truck dispatch and the bookwork, I could craft almost as much as I want to!
My crafting weekend, that I host, starts Friday, so I've been busy doing preparations for that.   By the time I do sit down at my craft table, either my hubby needs to discuss plans for a new grain bin with me, or our children need some Momma time.  I know those days of the kids wanting to spend time with me are number, so I try and remind myself to embrace it!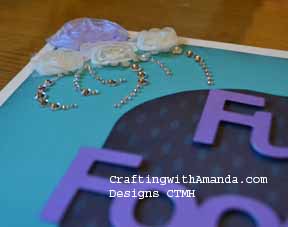 I cut the title using the Art Philosophy cartridge and welded the letters on the gypsy.  I could have cut a "shadow" of the letters, but  instead I pop dotted them.  I really like that look and might add some twine around some of the letters.  Here's a close up of the one corner of "bling" I did get finished.  I cut apart the swirls so I could have more of a cascade effect.
Back to the last of my cooking for the weekend, then I will sit down and make my lists of what I need to pack in the cooler at the last minute, write my grocery lists and make sure I have everything I need for the projects.
Happy Crafting!




by