I'm still here, just trying to make hay.  This requires me to be on a tractor, and although the technology is there, it would be very difficult to update a blog while baling hay!
I thought I would share some older scrapbook layouts as inspiration to us. (And to re-visit some of the old techniques and embellishments I use to love and use all the time!)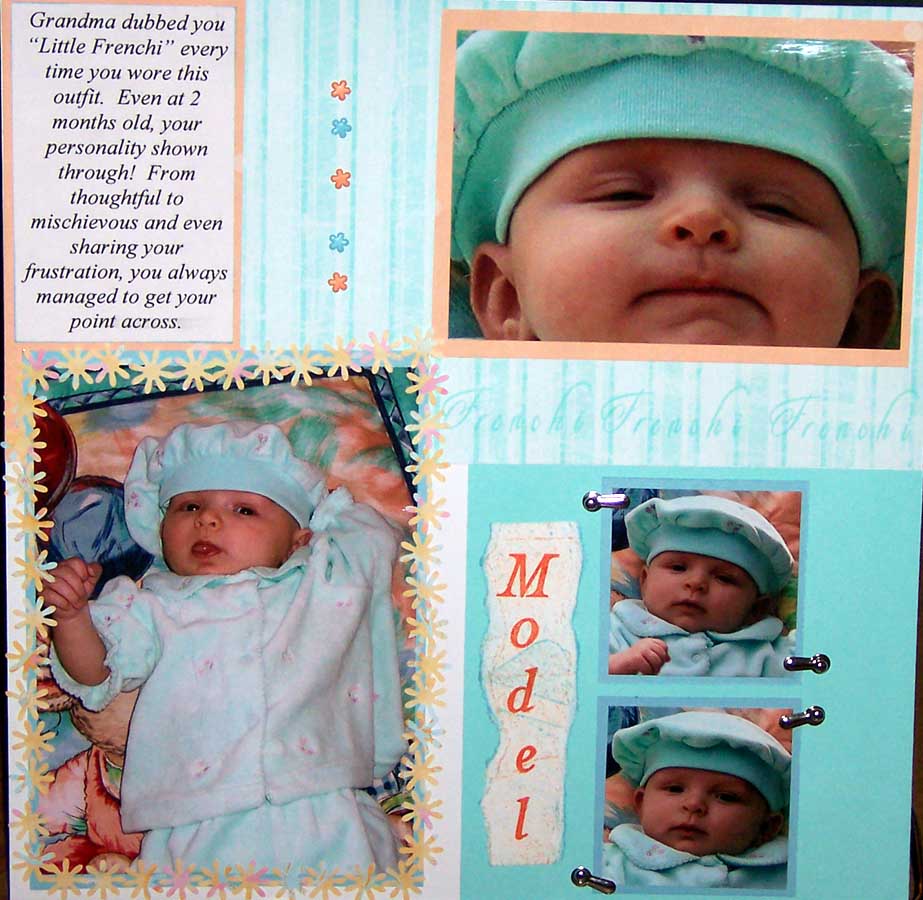 This outfit was one of my Mom's favorites on our daughter.  Funny to think in a few short days my "little baby girl" will be 12!  yikes.  When did that happen?   Looking at this layout shows me how far I've coming in scrapbooking and paper crafting in general.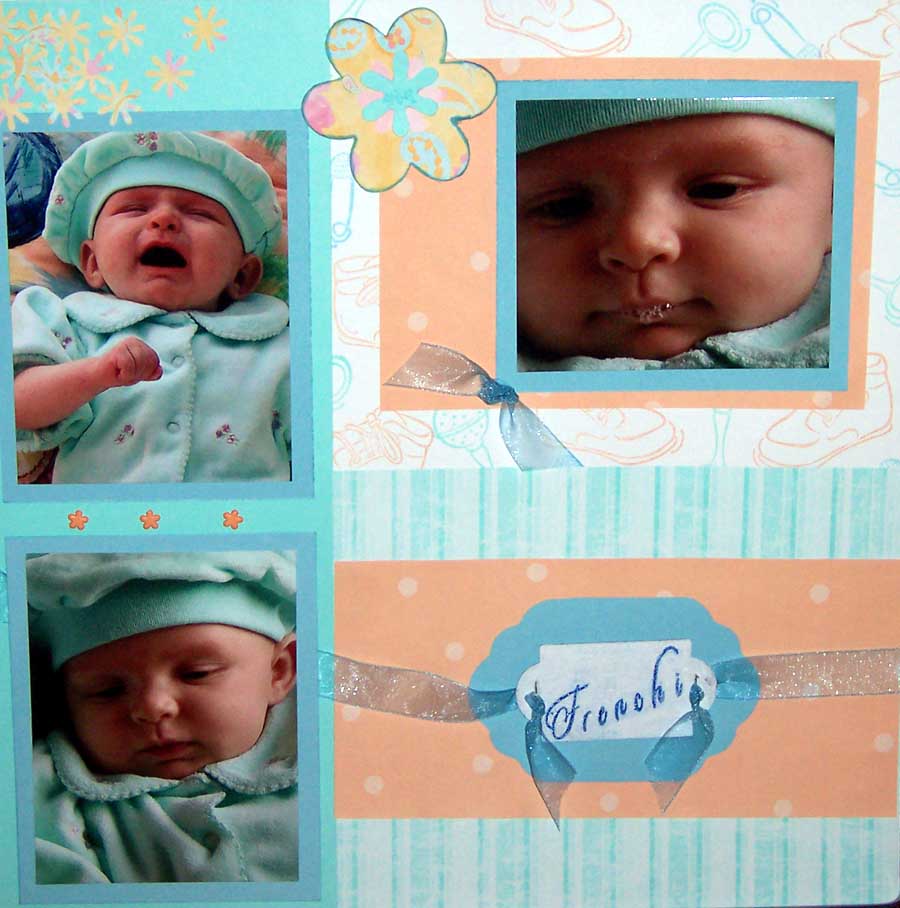 I remember trying and taking the photos in this next layout for our Christmas cards.  It turned out I needed to wait until my husband could help as the girl and I just couldn't work it out on our own.  I was so excited to be random stamp my background as I got to use so many of my new cool toys!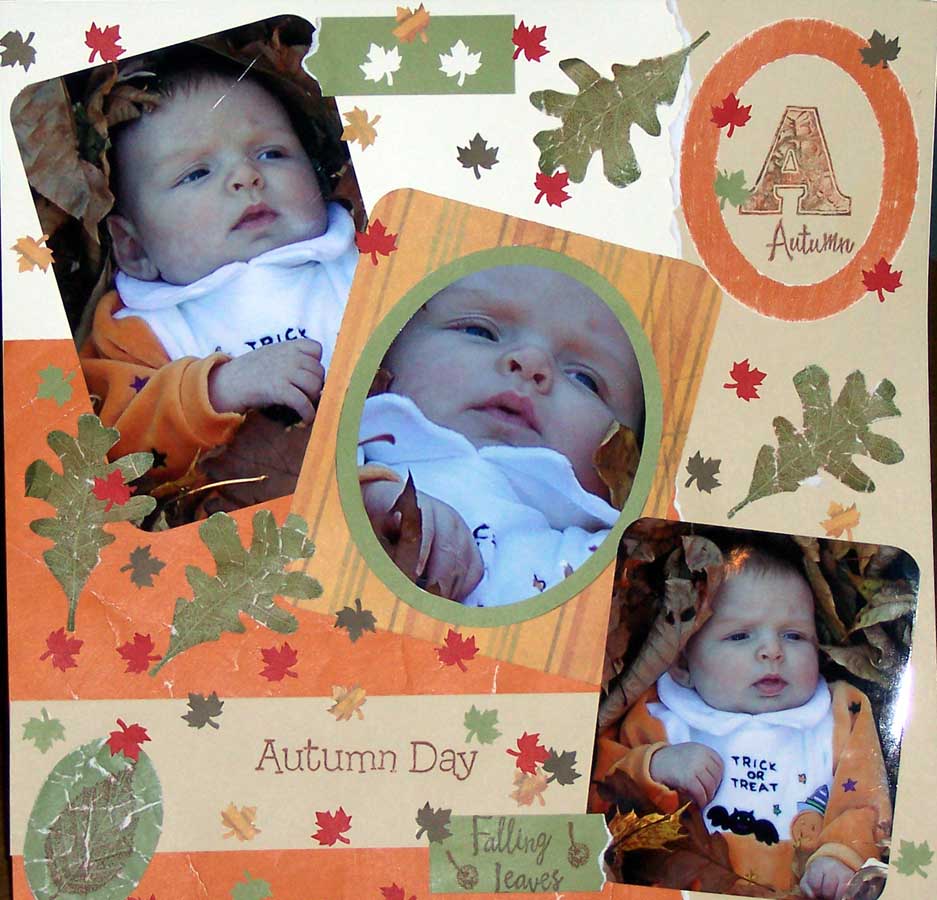 I was so proud of this last page.  I remember how exited I was tearing the paper for the "Falling leaves" and wadding it up to make the leaves look more life like.  It's funny to look back!  Did you notice the "negative" leaves at the top.  I struggled with how to use those.  The punch set was one my Mom got me for my birthday.  It had the snowflake from the red and black LO as well as the small leaf in "Autumn Day."    I still use that set from time to time.  It's funny looking back at these pages and experiencing all the joys I remember when I created them!  What do your old pages bring to mind?
Happy Crafting!




by