So excited to announce my first contest winner!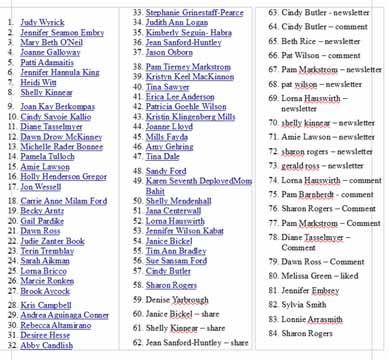 Here's my list of all the entries.  I knew with being busy on a tractor I needed to stay on top of the entries as they were earned.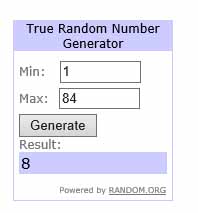 Today I got to generate the random winner and here is the number it picked!
Shelly Kinnear
YAY!
Thanks for everyone who entered.  I'm sure I'll be doing another one soon!
Happy Crafting!