Yes, I'm jumping up and down while clapping my hands because I'm that excited over the new Annual Inspirations book. I have so much I want to share with you and so little time today to get this post done. So, I will start with the Stamp of the Month which I'm sure will rival one of my all time favorite stamp sets. (Treasure Life) This stamp set is only available in September and is only $17.95. If you make a $50 purchase of product you can add Paper Garden for only $5! I don't know about you, but with all the new products now available it is really easy for me to spend $50.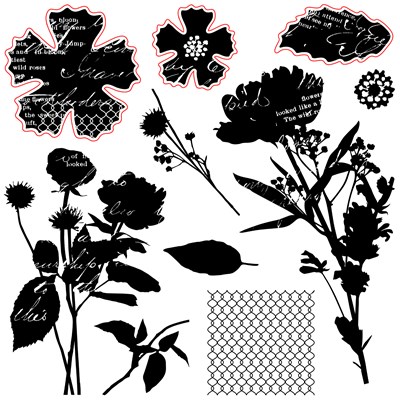 So many possibilities with this set. I've managed to make one card so far and am excited to show it to you! This also uses the new Nevermore paper and stamps from the Hello Life scrapbooking set.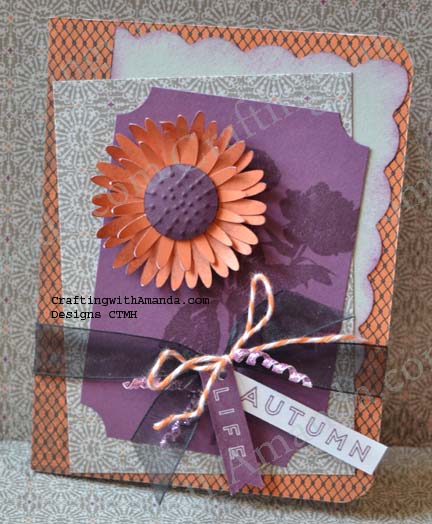 For the sparkly spirals I used a thin piece of the purple glitter paper.  I like the little extra shimmer it brings to the card!
Here is the inside.    (Stamped in Pomegranate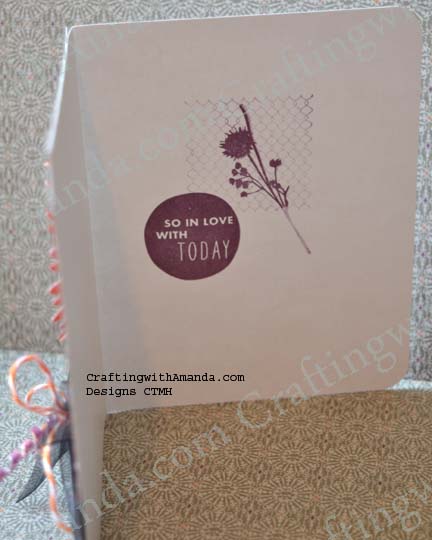 Happy Crafting!




by