Hi Everyone.  I know I owe you some more technique tags, and you will get to see them and earn more entries into the contest,  but I wanted to show you want I was able to do this past weekend.  (In addition to being a Mom, wife, Christian and pig farmer.)
One of my friends couldn't join me and a couple other gals for a crafty retreat earlier in the month, so I booked the church for a two day mini retreat.  Unfortunately, she still was unable to join us as she and her husband are dealing with his medical issues, but the ladies that were there got a LOT accomplished.  (In addition to eating, laughing, crying and telling stories.)
So,  on day one I was in "I need to relax" mode."   I choose to get out my new quilling goodies and see what I could do.  I've been searching for quilling ideas as my wind down to sleep, and I wanted to try some.   I'm just learning, and there are aspects of quilling I love, and some not so much.   Here's what I did.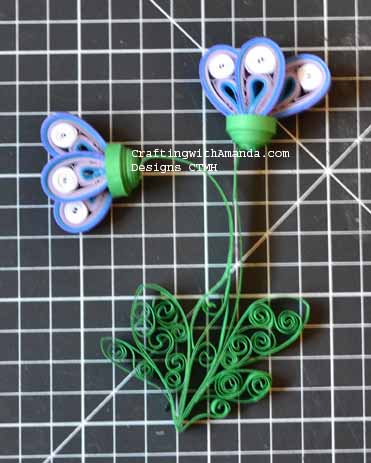 I really like the look of the loose scrolls in the leaves.   I created this pattern myself as I wanted to "play."
This was with manufactured paper for quilling.  I was curious how our cardstock would do, so I made this too.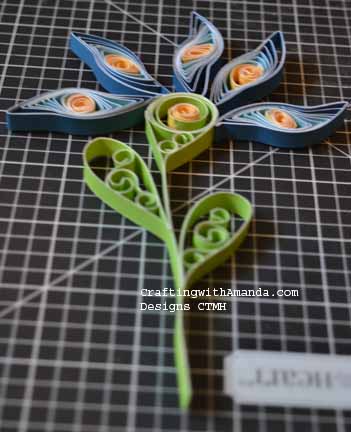 What I learned was because of our white core,  you need to have open quilling or loose quilling.  The tight wraps show more as white than the color paper you used when using a tight shape.   In good news,  these "open" pieces make up very quickly and give lots of impact as far as an image goes.  I used a 1/4″ strip, but next time I'll cut 1/8″ and see how they look.
Happy Crafting!




by