I don't know about you, but in my life I am lucky to get a few minutes of uninterrupted craft time.  It's all good.  The kids will be grown and out of the house before I can blink, but at times I wouldn't mind finding a cubby where I can hide and still be able to craft!  So,  here are some more cards following the same embedded embossing technique that I've been doing the last few days.  Enjoy.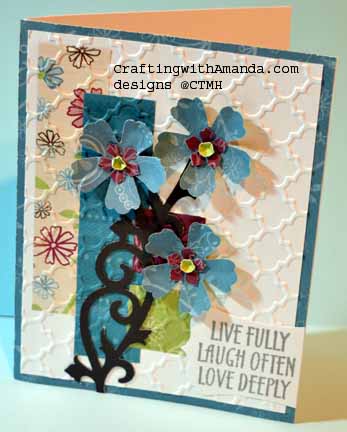 I was enjoying seeing how many layers I could make to try and use up the paper faster.  It seems to regenerate every time I get the bag out the next time.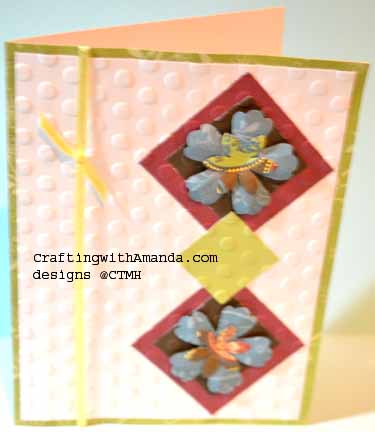 I even cut up some of the bulk paper from this Emporium pack (old CTMH paper) to use as mats for the card bases.  I really do have a lot of this paper left!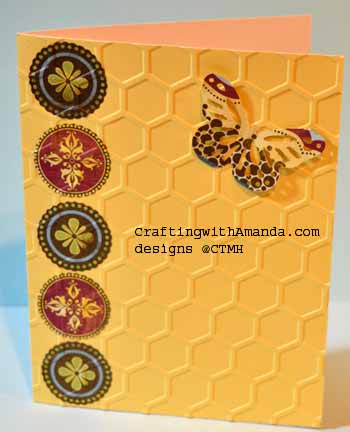 I'm loving the honey comb embossing folder from CTMH.  (Z1995)
Happy Crafting!




by