Well,  there is a workshop on Thursday and I'm not ready yet.  It seems to happen to me more in the fall than in February when the Spring/Summer idea book is released.  I think that might have to do with August being tractor driving time and September is trying to get into a new routine, harvest all the garden goodies and scrapbook!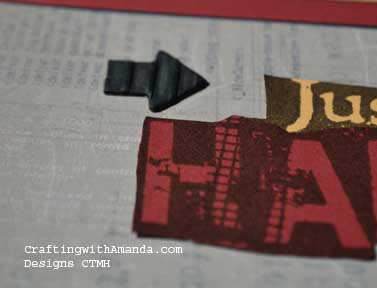 I still have some more time tonight and all day tomorrow, so I'm sure I'll have finish products for you to see by the end of the week.
Here's the layout from the ProPlayer workshop brochure.  I followed it almost exactly.  I didn't stamp the black arrow, but instead used a textured one from the embellishments.
In hindsight, I think I would have liked to put a twist tie or bakers twine  around the arrow, but at the time I didn't think about it.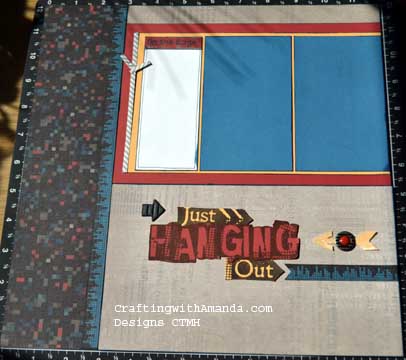 I don't have any photos for this layout.  As I mentioned prior, I haven't edited or printed any photos for over a year, and I couldn't find any of our older prints that I wanted to use with this.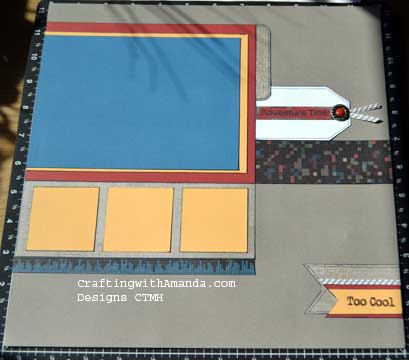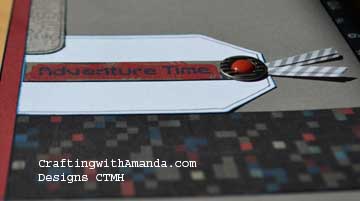 Love the hand drawn line around this tag and some other embellishments.  It's the little things that all seem to add up to the best layouts.  (That's a shout out to the designers at CTMH for the scrapbooking workshops on the go!
The next layout has photos, but no embellishing yet (well,  at least no embellishments at the time of the photo. I've been working this evening and have a title, journaling, and about 1/2 of the embellishments done.)
These photos are from the day after our wedding when we were opening gifts at my parents house.  It felt strange being the only one opening gifts, and I think some of the guests were more excited to see what we got than we were.  It took a lot of convincing for us to even register.  We just wanted to get married and start a life together under one roof (yes, old fashion).
I'll have updates on this last layout, and the third one that hasn't even been selected let alone started later this week! (Workshop is Thursday, yikes!)
Happy Crafting!




by