FREE Paper Pack!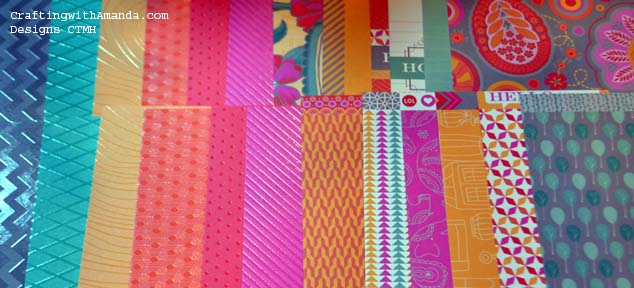 In an effort to let people know about my new blog (and because as I was cleaning my studio I found things I had forgotten about) I am going to give away a Dream Pop paper pack.  To get a chance for this paper pack you can earn entries a couple of different ways.
– Go to Crafting with Amanda page on facebook and Like the page.
– Share the Crafting with Amanda post talking about this free paper on your timeline. (Or share a link to this site.)
– Give some feedback on something you see on this site. Good or bad.
– Sign up for my newsletter at Craftingwithamanda.com
– Order something from my website.
Once you do any or all of these things you will be entered, up to five times, into a random drawing for this great paper.
For those of you already on my newsletter list or have liked this page, you have earned an entry .  I will be selecting a winner at my monthly club on August 22nd.
Dream Pop paper was a special in May only.  It contains 12 texture resist cardstock and 12 sheets of double sided patterned paper.
Happy Crafting!




by