Well, as I spent my morning doing computer/house work, and my afternoon on a tractor being hot and sweating while bailing hay, I would say it must be July.
Once more no crafting was done, but the house is still fairing well thanks to my push to stay on top of things, and my daughter's motivation to get paid for babysitting her brother.  She really has done well keeping things better than she normally would with few complaints.
Looks like I'll be able to go to the all day crop on Thursday as the weather forecast is for thunder storms. Maybe I should try and use the alcohol markers to color in the July Stamp of the Month images as that is going to be use on our project in August.  Hmmm.  Perhaps I will.  I'll put a sneak peak up tomorrow if I do manage to keep my eyes open.
So today I'll show off one the cards we did in June at club night!  I used the Art Philosophy cartridge for both ovals and the sentiment piece on the bottom of the card.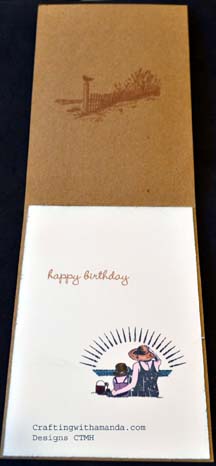 Happy Crafting!




by