For the few of you that didn't get to club night, but received the project I've finally managed to take photos AND get them to my computer.  So, here they are.
I used IvyLane Paper, one sheet of the pink glitter paper, Art Philosophy to cut the butterfly.
The three cards were designed using the Frosted Card Workshop.
With the extra sets of pre-cut cards, I put some together using different stamps.  I'm going to post them here for extra ideas for you.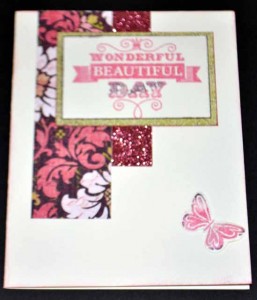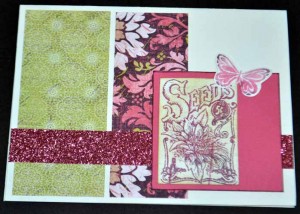 I've been working on the Timberline Scrapbooking workshop and also have some embedded embossing cards to share.  Hopefully I'll carve some time to show them to you!
Happy Crafting.




by