I'm excited about the progress I've made in a short time with pairing photos to my 200+ pre-done layouts. The layouts range from just basic papers on a base, to fully titled and embellished pages.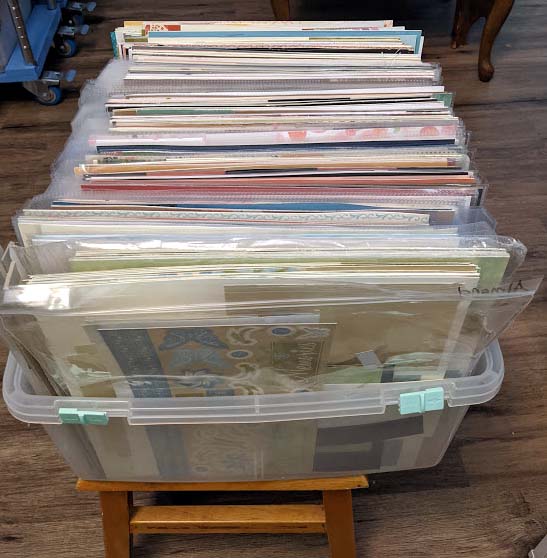 HERE is the video of the walk-through of the pre-done layouts.
I taught workshop classes for years, and I tried to have photos to use on my samples, but life, or the need to sleep, sometimes got in the way of that goal. I didn't realize I had so many without photos!
At the workshops, I had a couple of gals that would come and make the layouts, then at our weekend crops they paired their photos with workshop pages. The layouts always looked like they had created the page around the photos. I was not good at doing that, until now.
What changed you may ask? Previously I was taking one set of workshop layouts and trying to find photos that would work on them. I needed the photos to match the exact number of photo mats, be the right colors, be able change the photos to the correct size and shape. . . Now, that I have several done layouts, I can grab a group of photos and find a layout that has the right colors, done.
I started this video series to show how I pair my photos and layouts. There are so many different ways to incorporate photos and make them the focus of your layouts. I hope you are able to come along on this journey and it helps you get your photos into albums!
Happy Crafting!




by