So,  last April at my crafting retreat, a lady came that does quilling.  I had met her at another event,  and she and four of her friends joined me and my group at my weekend.  She volunteered to do an impromptu  quilling class so 5 of us sat down and learned the basics of quilling.  At the time it was good information,  but I just couldn't see myself doing it.  (Might have had to do with just before the busy season with little to no crafting time,  who knows.)  Now we come to September and kids are in school,  we are winding down in the evenings and one weekends with some older television shows as a family and I started quilling.  I liked it.   I watched a few youtube videos, stalked some pinterest boards,  and tried new and different types of paper winding.
At first I didn't have a project in mind,  just wanted to make some things to put on cards.  Then I decided I wanted to use one of the left over canvases and put something together for me.  Here it is: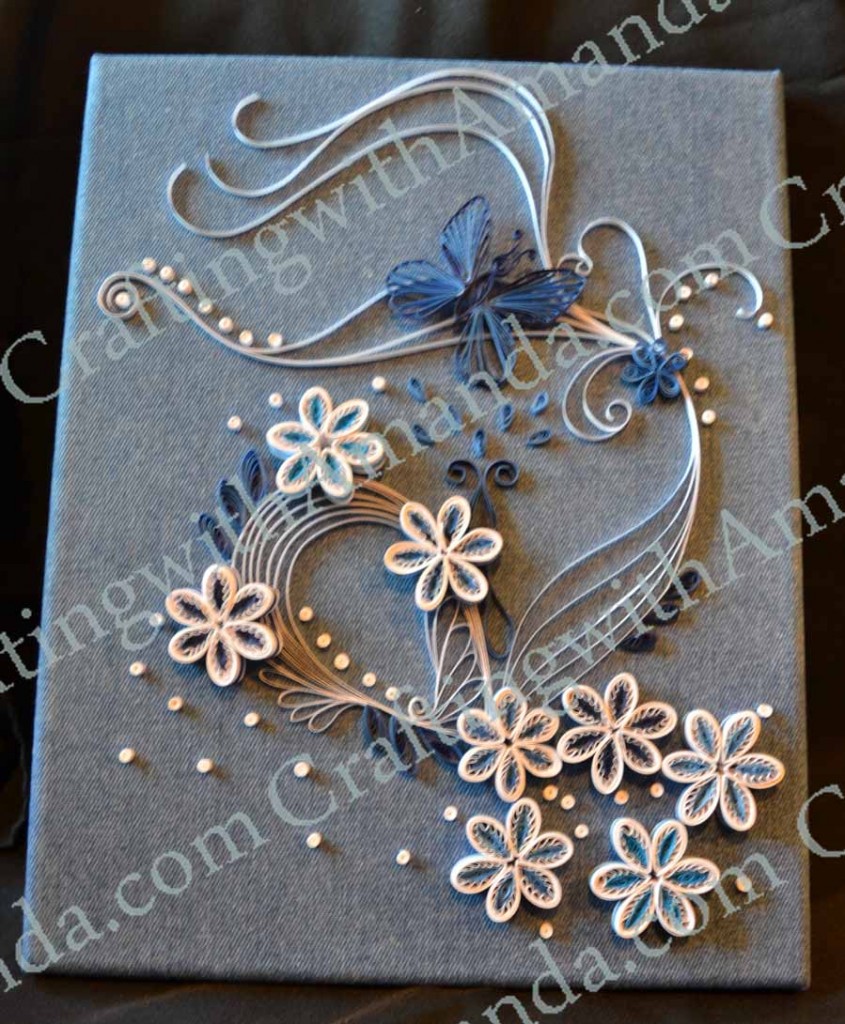 ta da!
I was really pleased with how it came together as artwork.   Our church has a harvest auction every fall,  and I decided I would donate this to be auctioned in support of local food & other needs.
I was hoping to have the winning bid cover my costs, but was pleasantly surprised as the money it raised.   I am currently working on my second ever quilling project,  and this time I am under a deadline as I am creating it for my high school bff who has a birthday soon.  (She is an appreciator of handmade art,  I know the colors of her house,  so I am excited about getting this to her!)  I will take pictures before I swaddled up her gift and place it in the loving hands of the mail carriers.
So,  take a page from my book and try something new!
Happy Crafting.




by