In celebration of National Scrapbooking Month,  Close to My Heart had a Taste of Summer paper pack as the monthly special.  12 sheets of B&T (Background & Texture) paper for only $8.95.  They also had a stamp set that coordinated with the paper pack.  For club night last month I took a half sheet of the pattern paper, a half sheet of black cardstock and a third of a sheet of our great fundamental cardstock and created four cards.   As we had graduations, family illness and other conflicts there weren't many ladies there so I had lots of paper already cut and ready to use.  I decided instead of leaving the half sheets in a bag to be found in 6 months when I can't remember how I created the cards I would create the cards now.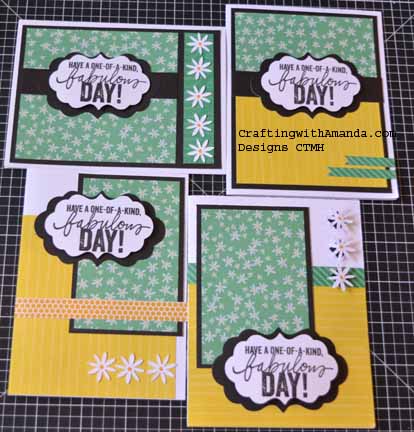 Here is a sample of the 4 different cards.  As you can see,  I also added precut sentiment medallions in White Daisy matted on Black.  I also used the Art Philosophy cartridge and cut 205 flowers (3/4″).  They just worked so well with the papers!

Inside each card I glued a matted piece of B&T paper and stamped my sentiment.  In addition to the Taste of Summer stamp set, I also used the Happy Everything stamp set.  This stamp set is great, and it is also the Operation Smile stamp, where all proceeds from the sale of it goes to Operation Smile.  (Orders your now as they won't be available after August.)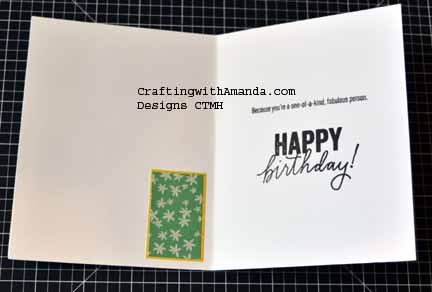 Here is another combination of the papers.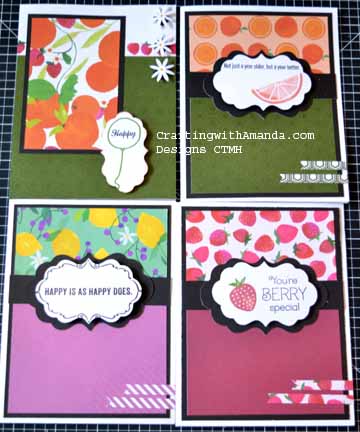 All said and done, I was able to create 52 cards all using the same cutting guide.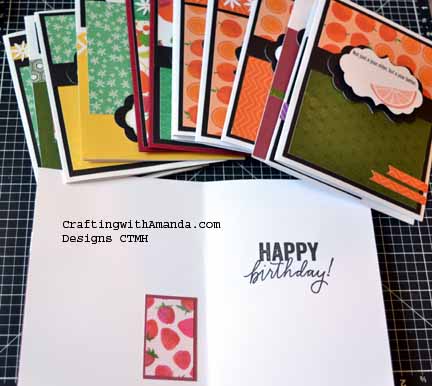 I still had some pieces left, so last night after I put kids to bed,  I created some card fronts for embedded embossing.  I got 13 more cards that way, and this is what I have left.  (I haven't embossed them yet, and need to cut a few more sentiment medallions for after they are embossed,  but I can do those in the evenings.)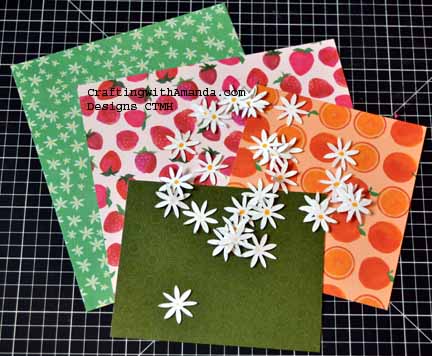 65 cards and counting.   I am guessing I'll get 4 more cards out of this pile and call it done.   I found an OLD club night project  that's already cut and just needs to be assembled (birthday calendar book) so now when I finish putting that together, I will have cards to go in it right away.
Happy Crafting!




by