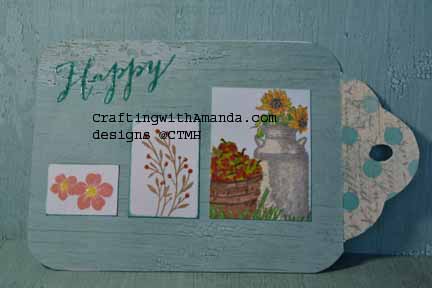 Not me. I am starting a series of blog posts around a technique tag book that my club night gals and I made over the last year. We did four techniques each month over nine months. 4 x 9 = 36 techniques right? Wrong. I duplicated one of the techniques, so one month we only did three new ones. What does all of this have to do with winning? You can win all 35 of the new technique tags that I am making just for this contest! Over the next several weeks, I will be posting a couple of techniques each day.
Now you might want to know how you can earn chances to win this great prize. There are several ways. Write a comment on this post. (1 entry) Share this post link on your Facebook post and let me know on my FB page that's you've done it. (1 entry per share)(https://www.facebook.com/CraftingWithAmanda). Like my FB page. (3 entries) If your a pinterest person, for every technique tag you pin, you receive an entry. (up to 35!) At the end of the contest I will assign each entry a number and using a random number generator will pick a winner. I will announce the winner on this blog, and then contact them to get the address where the tag book should be sent.
I will be showing photos of the technique samples tags that I made for the club night gals, AND the brand new tags using Seaside papers & Skylark. With no further ado. . .
Technique #1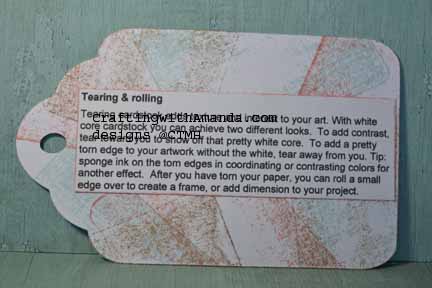 Cardstock paper Tearing & Rolling:
This is a great technique to add interest to your project without adding bulk. If your cardstock is white core, (like CTMH) you can also add contrast or help direct your focus to your photos or other focal point.
In my example I rolled the edges on one of my samples to help bring the focus to the flowers. On the beach image I used the torn edge to help balance the white of the image and help draw your eye to it.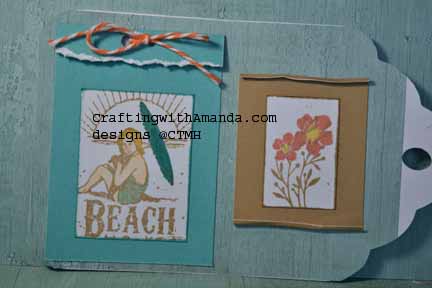 Here are the stamp sets I've used in this example, and many of the other tags that we will be looking at in the upcoming posts:
I also used Seaside papers (X7192B)
Our awesome markers were also put to use throughout this process of creating the technique tags.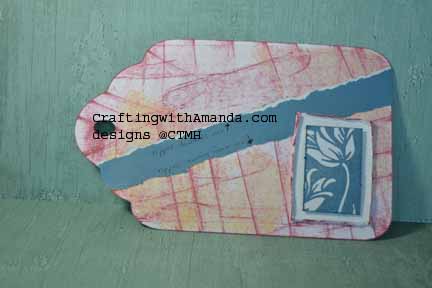 This is the sample from our club night. Notice on this one I rolled all the edges of the framed image. I also showcased the tearing techniques for showing the white core (top) and not showing (bottom) of the cardstock running diagonal. It can be varied depending upon which way you tear the paper. (towards you or away from you.)
So. Remember to comment on this post, share on FB, and pin the tag to Pinterest to earn entries into this contest. You can share your pinterest shares with me on the FB page.
If you would like a copy of my technique instructions file, leave a comment with your email and I will send it to you.
Happy Crafting and Good Luck!




by