We typically do the scrapbook workshops, but we like to mix it up with a card one now and then.  None of my gals needed the love themed cards in the Heartstrings workshop CTMH created, so I challenged myself to create one they would enjoy.   These ladies are advanced crafters, and very particular on their cards.  I have learned to create "my" workshop and not be upset when they make changes and do them better!   This time I cut all the pieces for them.  (I haven't done this in years as I've taught them how to use their cutters and follow instruction booklets)   At first there was grumbling that the workshop would only be a short one, and we do so enjoy our crafting time.    About half the pieces were cut on the cricut using Art Philosophy  and Artbooking.  The rest where manually cut.  I chose three patterns from Wishes,  page 53, 89, & 97.  I then cut five of each card.  Here is the first card.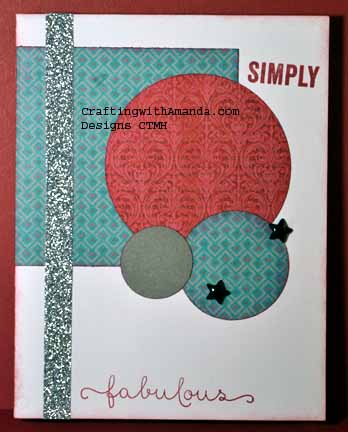 I had challenged my club group that if they purchased so many of You're the Bomb stamp set, I would do a drawing for a free paper pack.  We are currently short of our numbers, so I thought they needed some inspiration of how to use it.    I was thinking that by keeping the sentiment open, the cards could be thank you, birthday, or congratulation cards.  Here's another variation of the first card.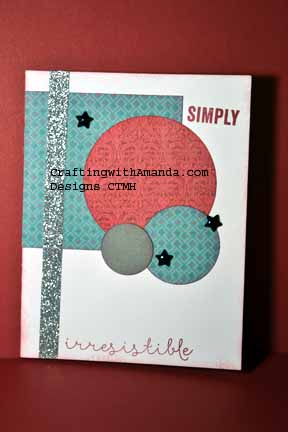 The other two cards followed the same philosophy.  I will say the ladies took the full workshop time to complete the cards, and were actually happy to not have scraps to worry about using up later.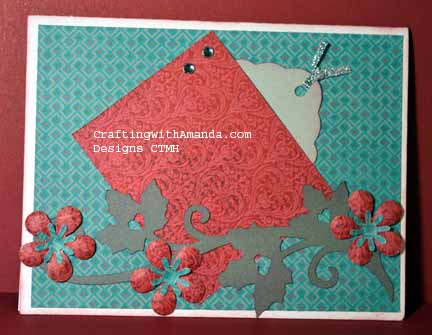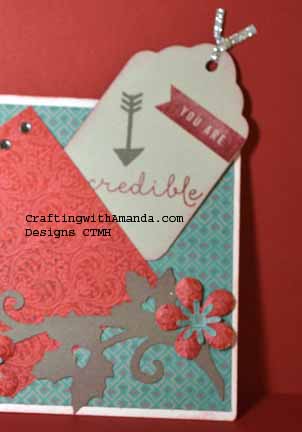 I have really enjoyed adding tags to cards.  Some I create as a bookmark for the recipient.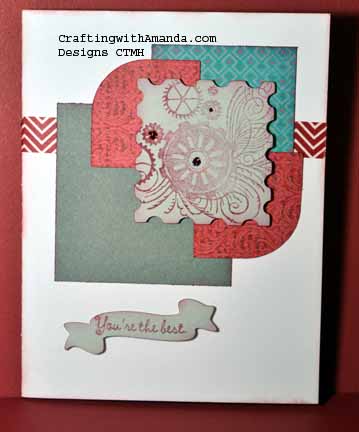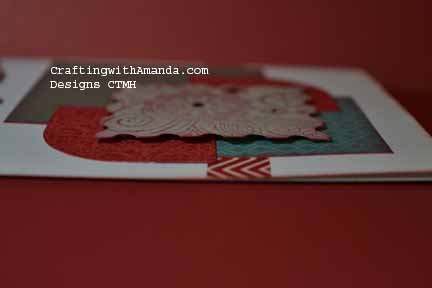 Still using up some my glitz, and of course love to pop dot!   We also used a hostess reward stamp on this card as most of my workshop gals are past hostesses and if they liked the stamp set already have it!
As I have all the cuts on my cricut (saved files), I think I will do these cards again with a different paper pack.  Look for a post highlighting another great CTMH paper.
Happy Crafting!




by