I needed a pop of red to highlight the flag & honor the Memorial day parade theme in the photos.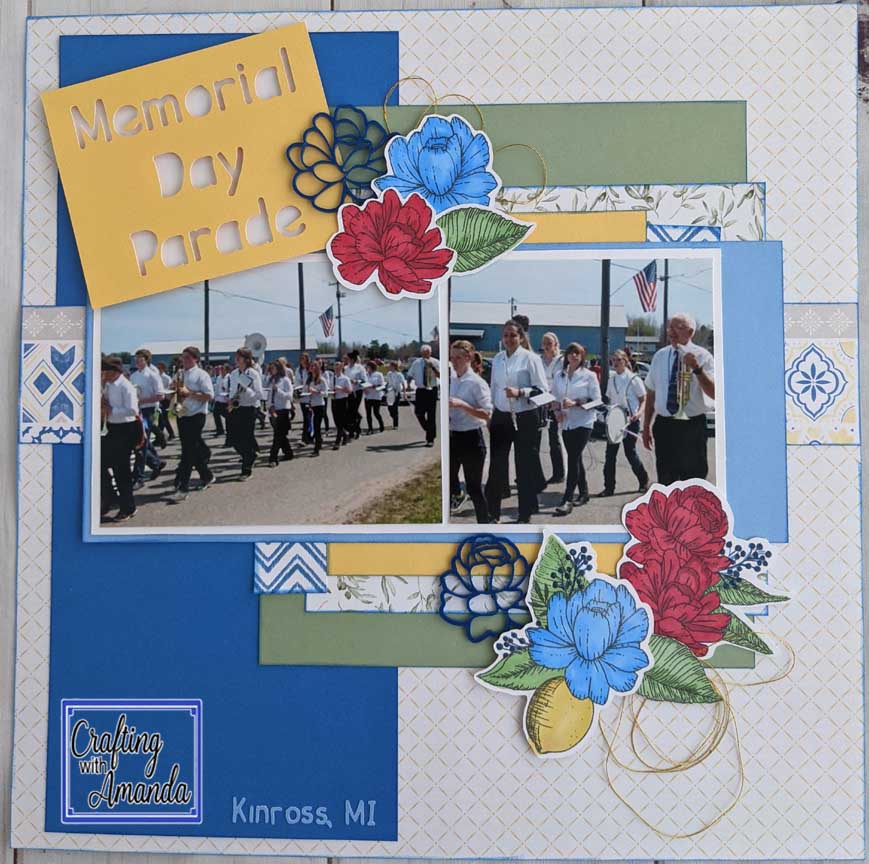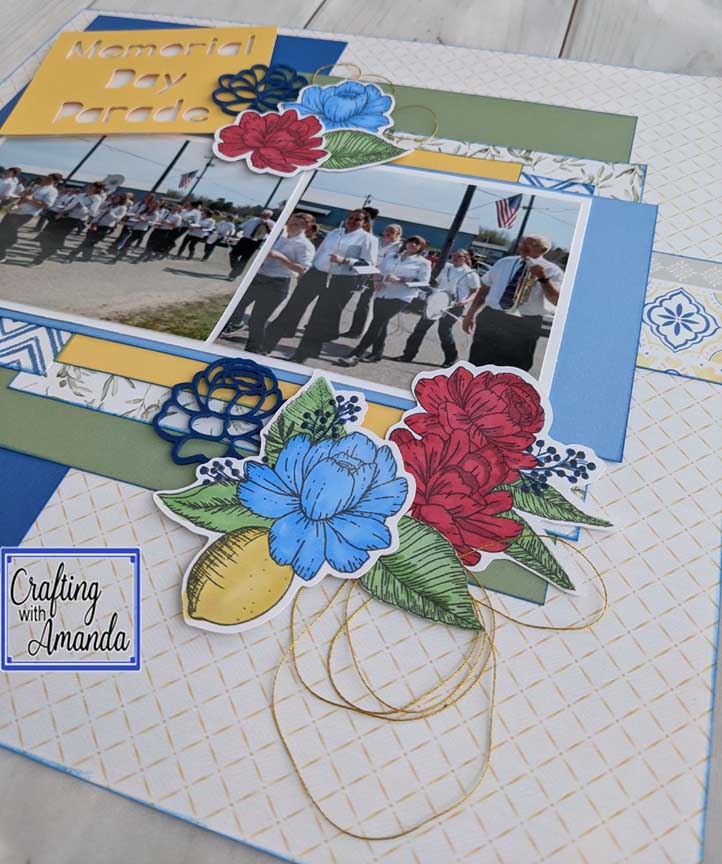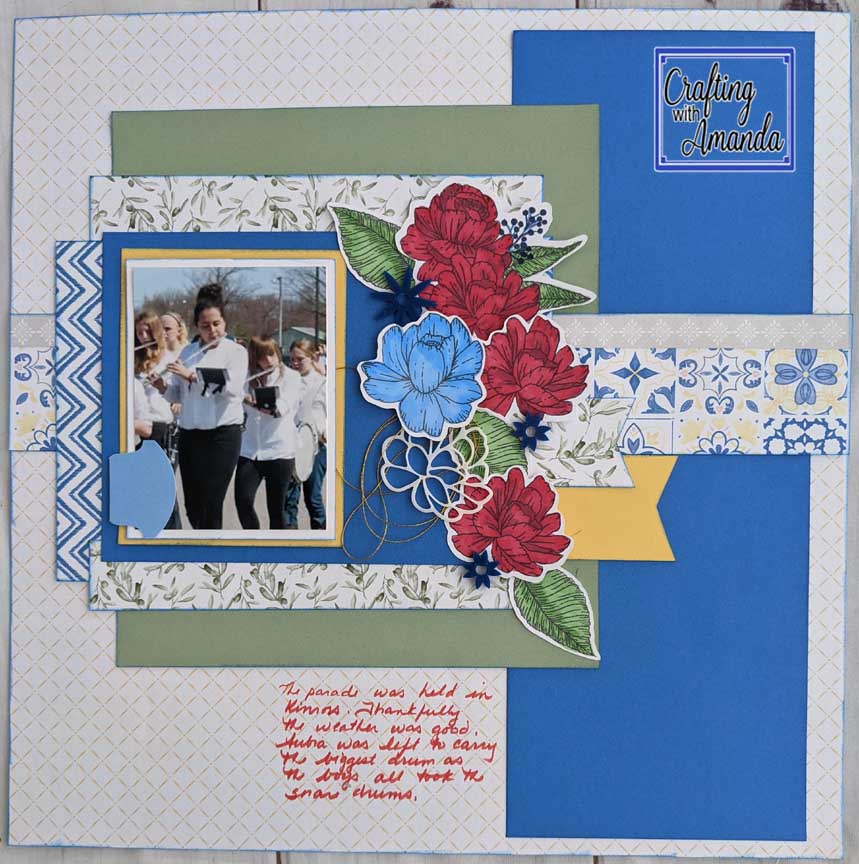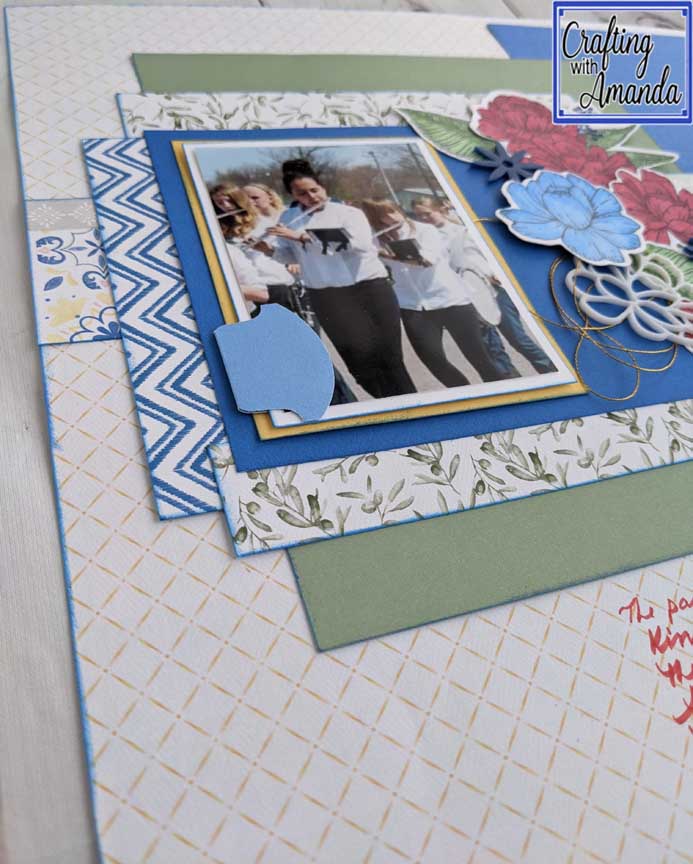 Specific Items Used: Inks: (Bluebird) Make it from your heart Vol 5 X7270B Isabella Collection D2029 Isabella Scrapbooking stamp Isabella Coordinating Cardstock General Tools Used: Shimmer Brush: Card Stock: (Canary, Sage, Bluebird) Paper piercer: Dry Embossing Stylus All-purpose Mat: Rail Cutter: Non-stick Micro-tip Scissors: VersaMat: Adhesive: Markers: Scissors Ribbon
Cricut affiliate link.

https://cricut.com/en_us/close-to-my-heart.html
Happy Crafting!