Disclaimer: I currently only have access to a few of my stamps and many of those are retired. Most of the images I used are generic enough that you should find something in your stash, or currently available. If you need suggestions, leave a comment and I can help you find the right stamp for you.
I have seen many color challenges or inspirations in the past few years. I don't know if it was because I already had a long list of projects on my craft desk, or because I like to pick my colors based on what I'm feeling that day, but I never felt the urge to participate.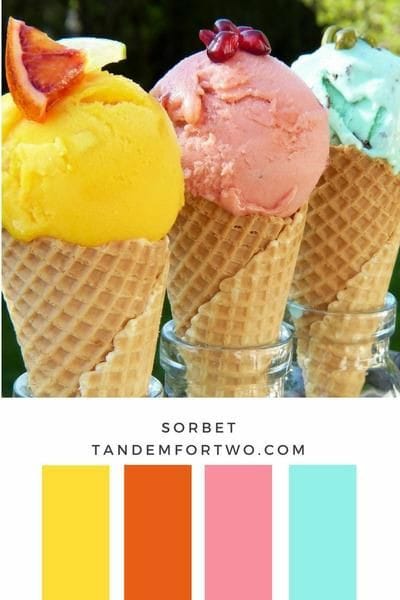 After several weeks of feeling like I'm trying to scrap with my left hand tied behind my back. I was feeling this way because all our photos, except the latest home remodeling photos, are packed in storage along with most of my paper packs & tools. I saw this color challenge and decided to see if I could get my creative mojo back in line.
First thought, Hmmm, these are not my normal go-to colors. What should I do? I had just done a "retiform" card with some of my ladies. The version we did was just monotone, but why not try it with these colors.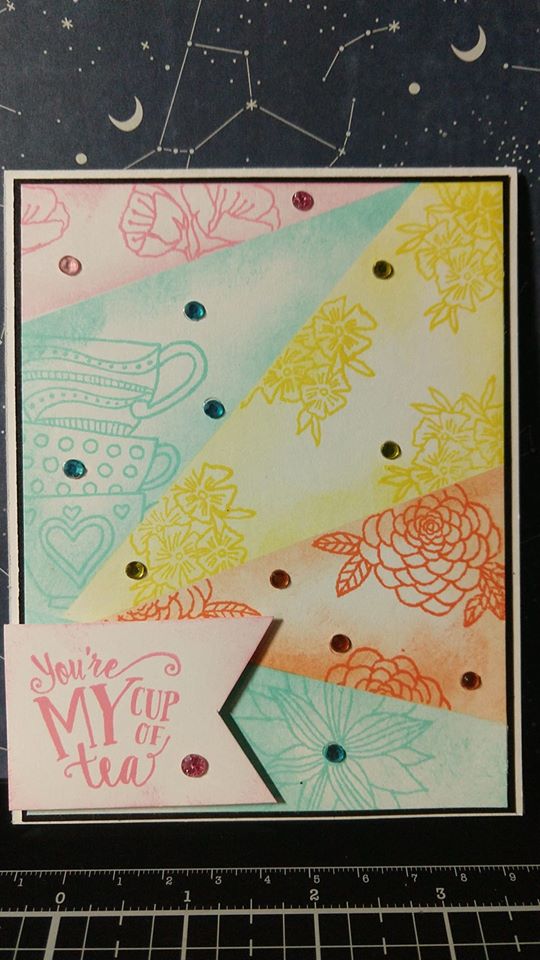 I wasn't really happy with it, but it was okay. . . remember this was going to be the first piece of my art that I would be sharing with this new California based group.
Next, I had been working on creating a new Cricut design. I had been watching some home improvement videos and saw a guy cutting tile. I thought it might be cute as a focal pattern on a card. So, using the 4 colors from the challenge, I cut 4 of the pinwheels and mixed the pieces. I was happier with this card.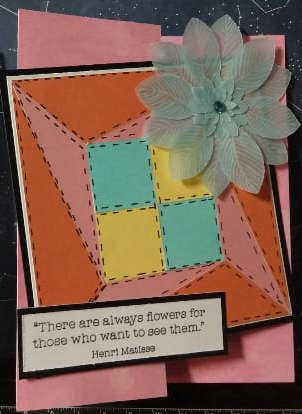 After a good night's sleep, I had an idea. I would do a silhouette card and create a sponged background. This is definitely not my go-to style, but I already had the ink pads out from the retiform card, so I did it. Add a few splatters from a black shimmer brush and wah-lah a great card.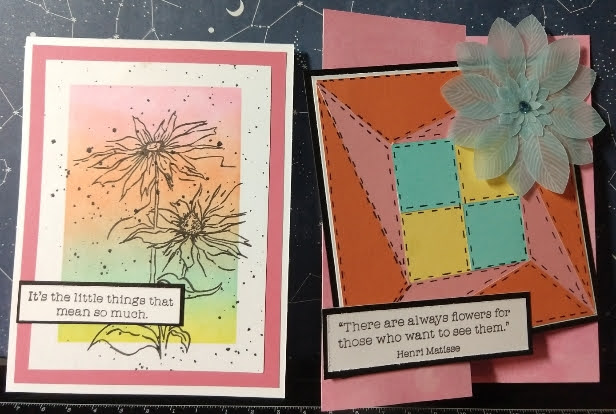 I liked this last card so much, I have plans to make a few more renditions of it and send some happy mail!
Happy Crafting!