You would think, that someone that loves random stamping as much as I do, would actually do it more often than I do! Thankfully, yesterday as I was creating this layout, I decided the background was plane and needed something.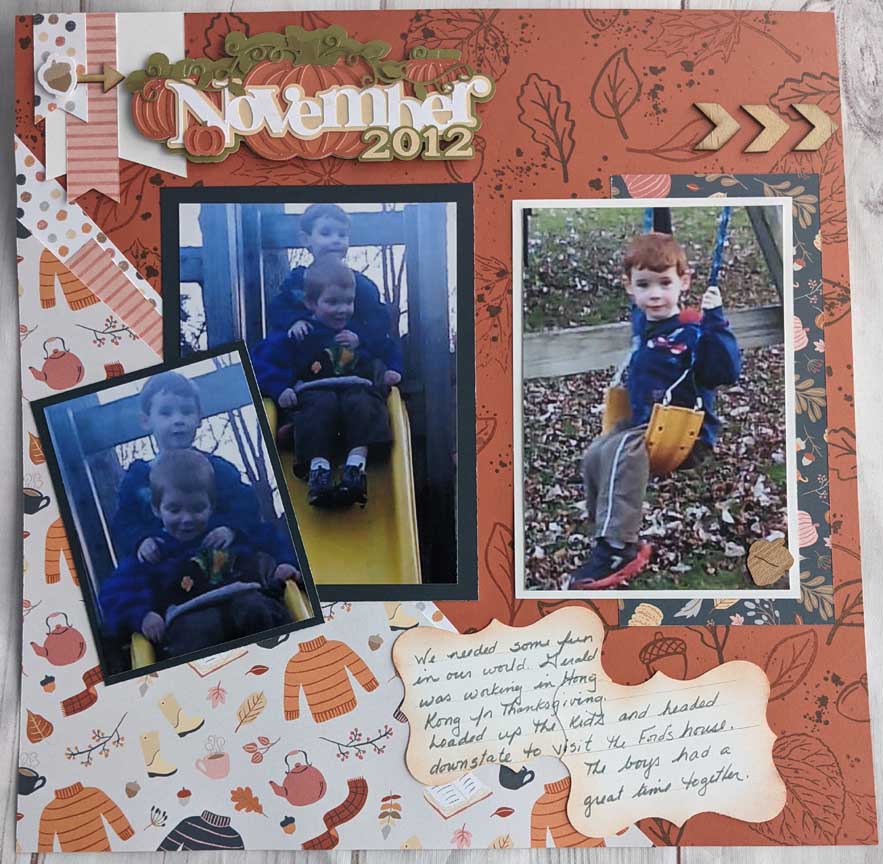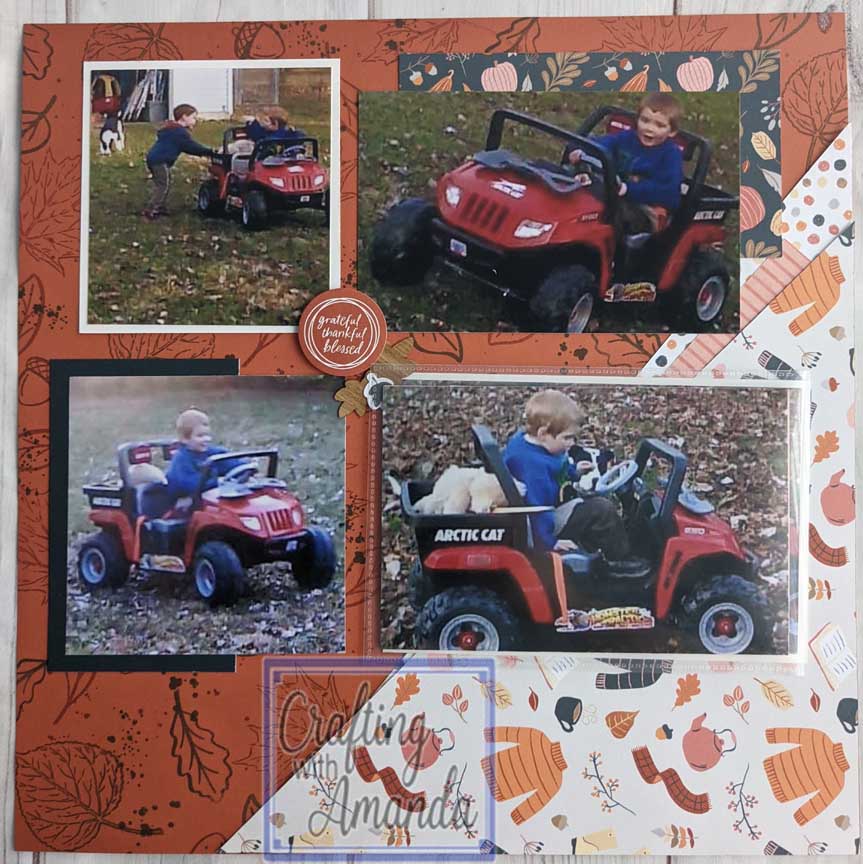 IF you've been following my posts/videos lately, you might have noticed that I use many flip flaps in my layouts. I just love how they can hide journaling, (or a sensitive photo), let me add more photos without cluttering the page, and even make a fun interactive element.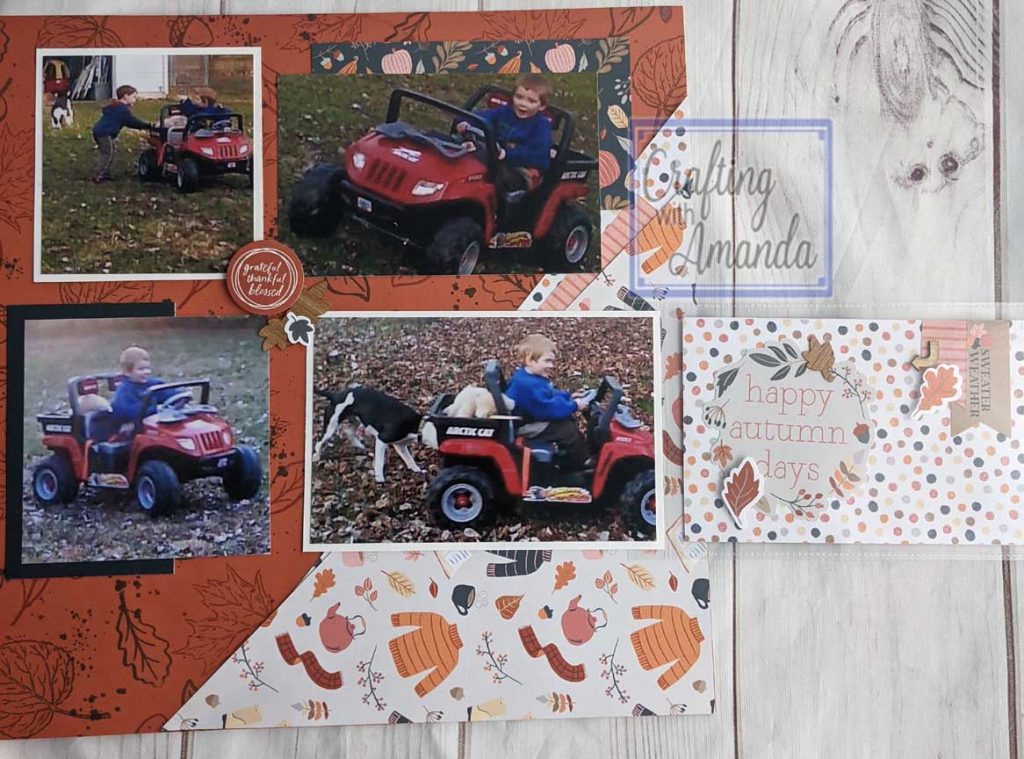 Also, the "title" in the top left corner of the left page is a $1 SVG from Close to my Heart, and I've used the pumpkins from it on several other projects. Just love the diversity!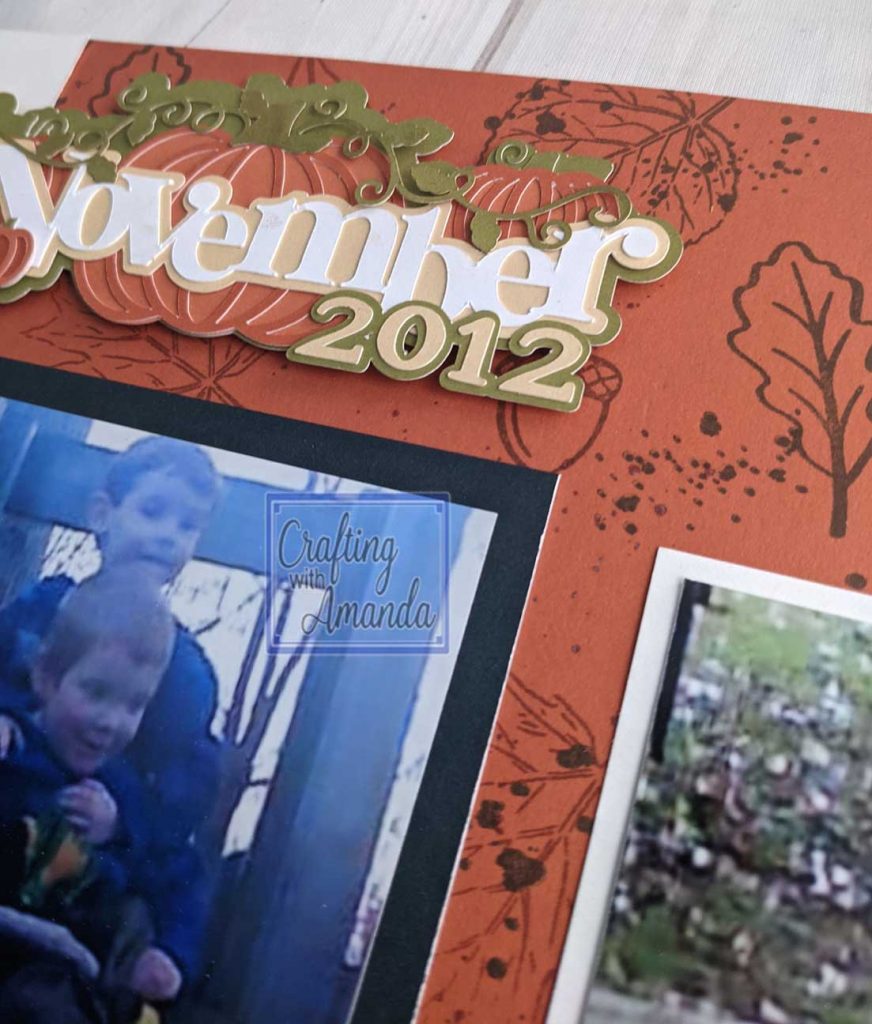 Here's the process video if you would like to see that.
Happy Crafting!