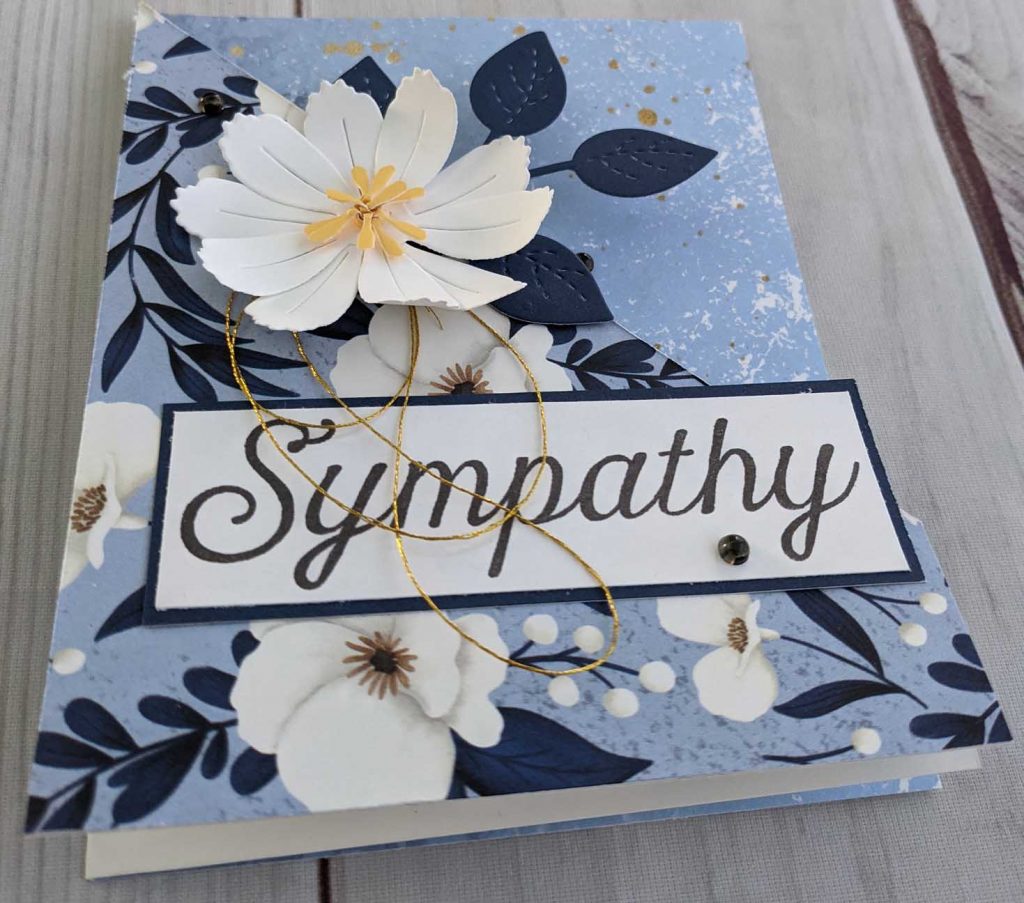 I didn't like making these cards in the past because it always seemed like a struggle to decorate the front. Then, as I was creating my sample to familiarize myself with the fold I had an ah-ha moment. If I cut a 5 1/2 " square of the pattern paper, cut it in half, and then trim the corner just like I did with the card, I would have the pieces I needed to decorate the angled parts of this card!
Here is a process video showing you how to create this card (Which I do consider a fun fold now)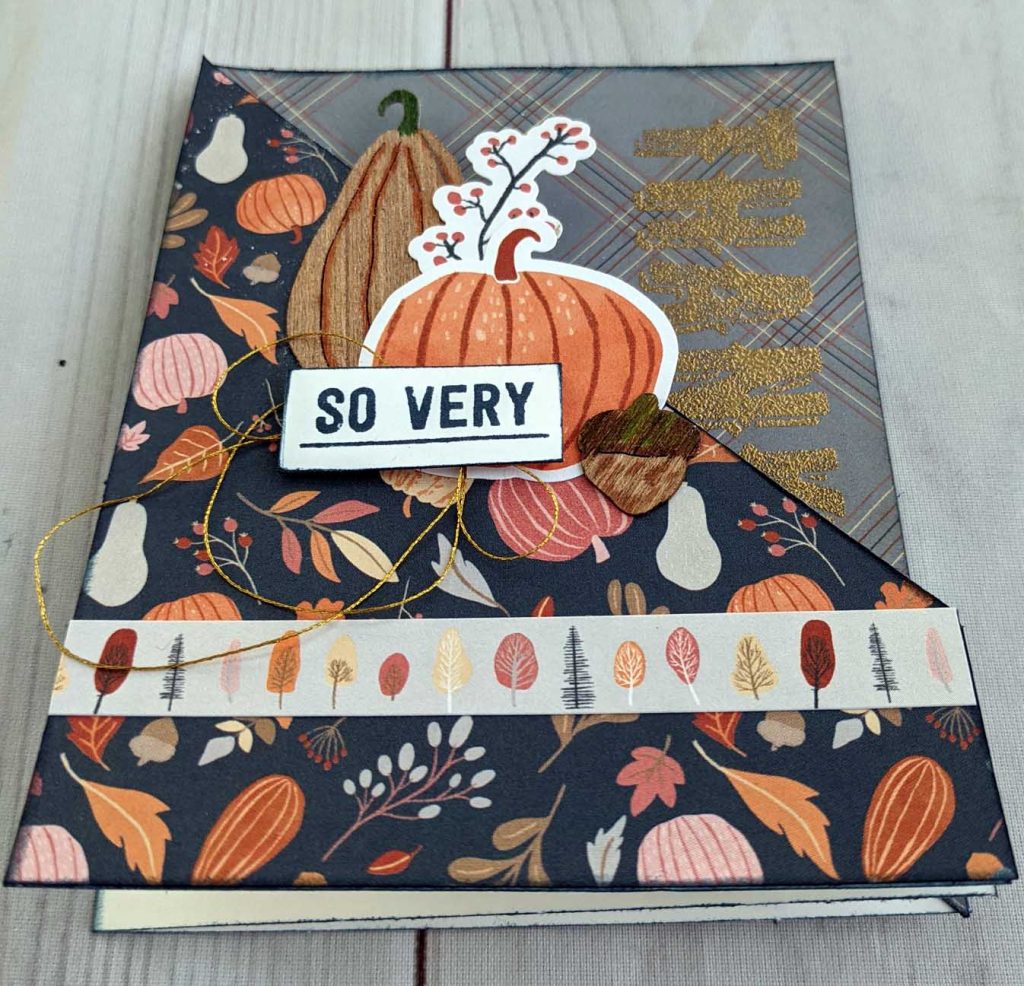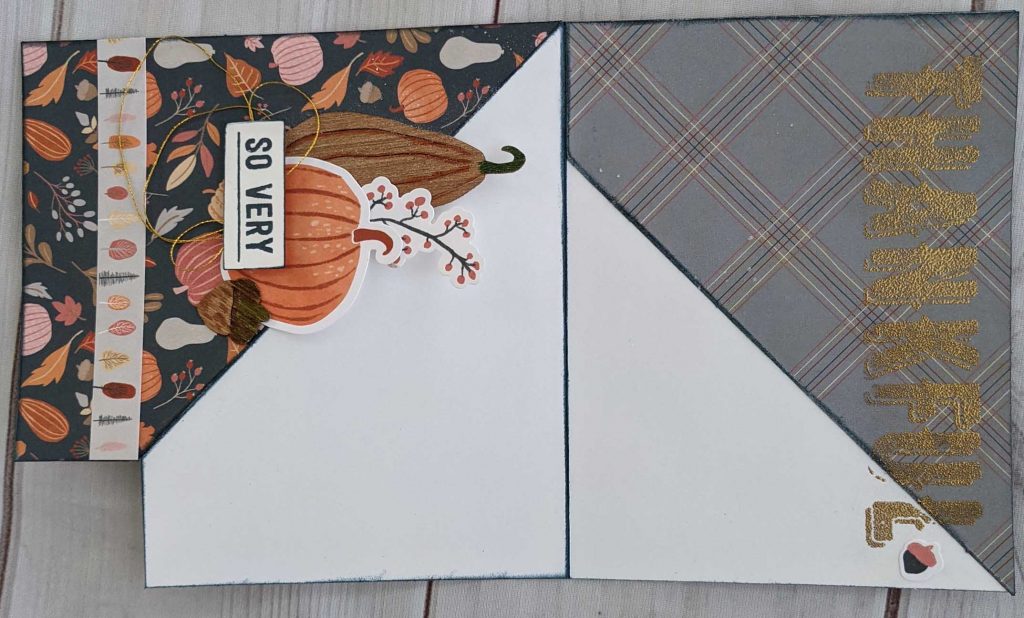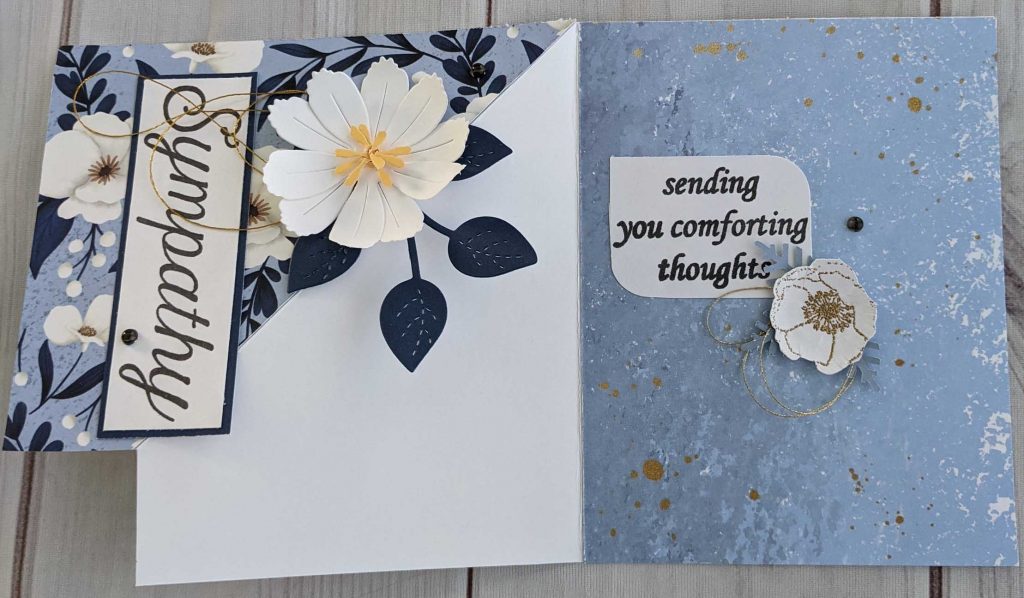 Diagonal Trifold Card
Start with a piece of cardstock 9 ¾" x 5 ½"
Score at 5 ½"
Fold the corner of the 5 ½ x 5 ½ section in half diagonally.
With the corner folded down, trim the card to 4 ¼' width (you should only be removing a small corner of the folded square and matching the width with the "back" of the card base)
Cut a 5 ¼" x 4" (or smaller if you want) for the "Inside"
If you cut a 5 1/2 " square and cut it in half, you will have the correct angles for decorating your card frong.
Happy Crafting!




by

Social tagging:
#funfoldfriday
>
card making
>
card process
>
card tutorial
>
cardmaking
>
Cards
>
Close to my Heart
>
craft ideas
>
crafting
>
crafting with amanda
>
cricut design space
>
CTMH
>
fancy card ideas
>
fancy fold cards
>
fun fold card
>
fun fold card ideas
>
fun fold card tutorial
>
fun fold cards
>
fun fold friday card
>
handmade card ideas
>
handmade cards
>
ideas for fancy fold cards
>
paper crafts
>
stamping
>
stamps
>
techniques
>
useyourscraps