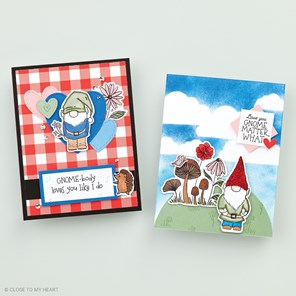 I saw these cards in the July/August idea book and I had to order the stamp set. For whatever reason, I fell in love with mushroom stamps when CTMH released it's Twitterpated workshop YEARS ago. Between the cute gnomes and the mushrooms, I was sold.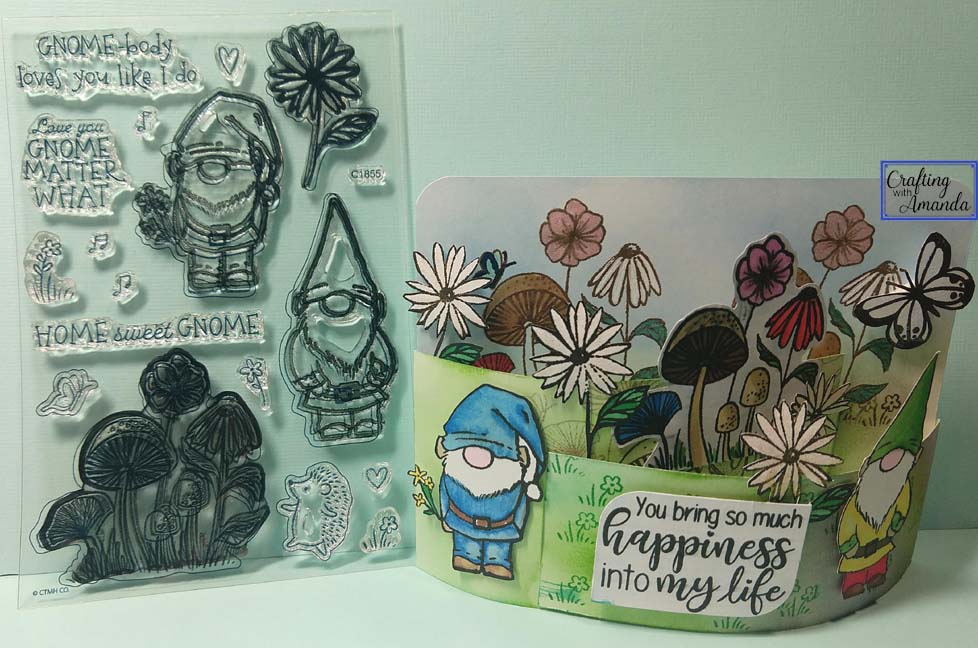 You can buy the stamp set alone, or get the coordinating thin cuts so you can avoid fussy cutting. My die/embossing machine is currently safely packed away in storage so I choose to get the stamp set only.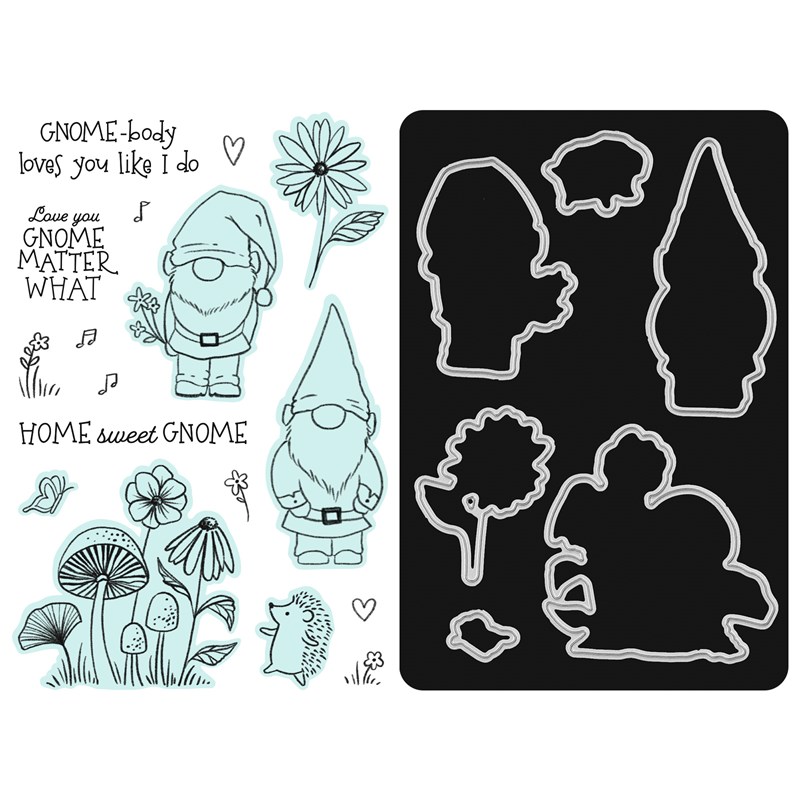 When I first started playing with the stamps, I thought, oh this will be fun I can color with markers and have a relaxing time doing that. . . life laughed at me and workers showed and started pounding, sawing and in general making lots of noise in a room that will eventually be next to my studio, but currently has some opened walls into my studio. The plastic barrier does not do anything to prevent the noise. I did color for a bit, but then put it aside and fled the studio in hopes to find a quiet(er) sanctuary.
The next morning, not sure what day, but a day when workers were not scheduled to be here, I found my colored images and started fussy cutting them. I am not typically a fussy cutter, but at this point I was grateful for some quiet studio time. Here is the card that resulted from 45 minutes of sheer crafting bliss!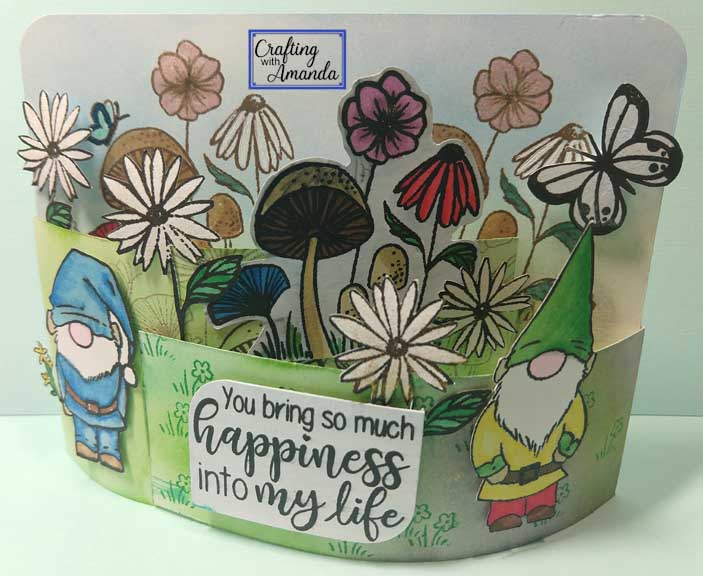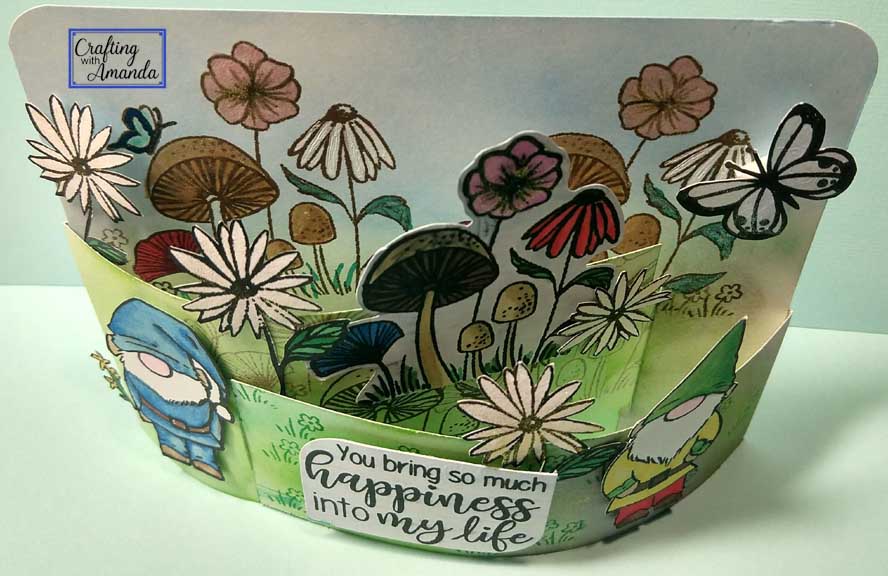 I did a bendi fold as I wanted to use more of the mushrooms as background and was enjoying the coloring. For the base of the card I only used shimmer brushes to color. By making multiple passes over some of the areas I was able to achieve some shading. Most of that doesn't show up in the photo, but if you look in the back left under the white flower you can see a bit of it on a small mushroom.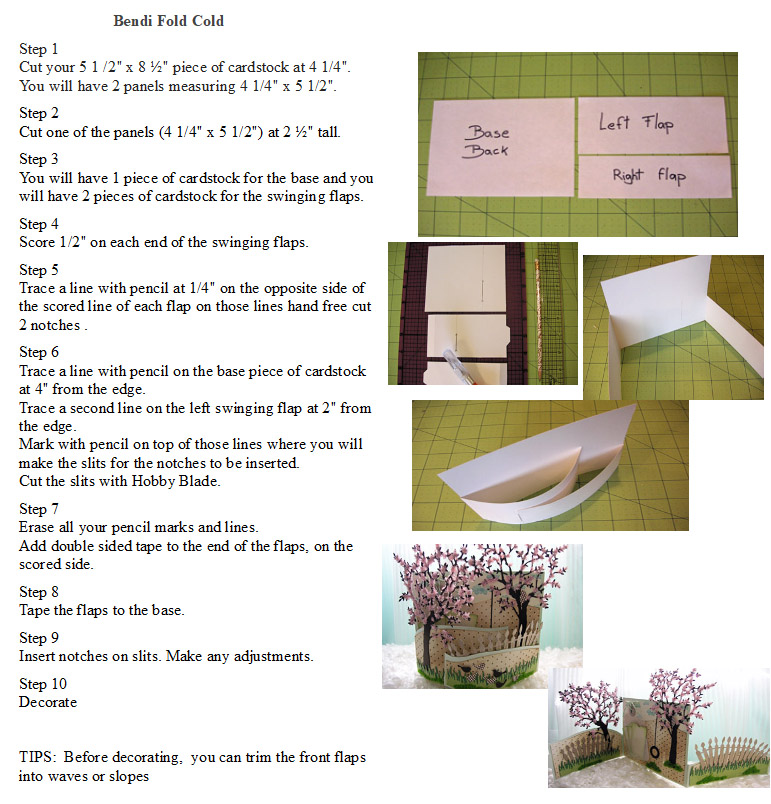 It was nice having some play time again! I did use the sentiment and the butterfly in the upper right corner from the July Stamp of the Month!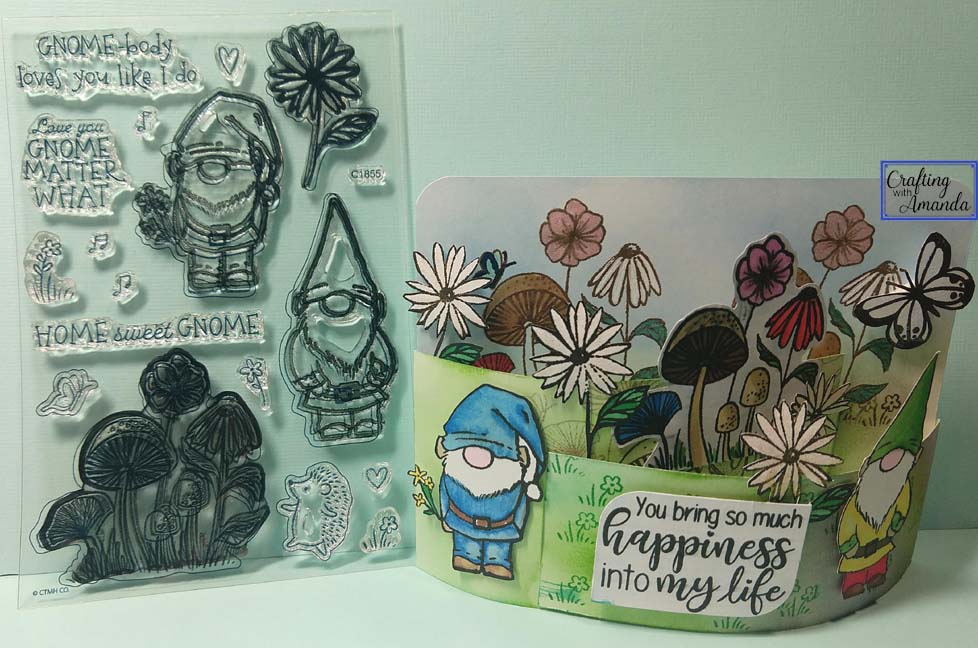 Happy Crafting!




by