I knew these insider guides were a gold mine when CTMH first introduced them,  but was swamped with life and didn't make the time to use them.  Now that we have been using them with club night,  it's been amazing!  Hope you like them as much as I do.  I find they are better than OSW (one sheet wonder) cutting guides as they give you the cuts for ALL the papers.   You can often combine insider guides and get LOTS of cards out of one paper pack.  And with CTMH double sided designed paper,  the combinations are numerous.
The next guide I used with the calypso paper is the Georgie guide.  1509-ci-workshop-georgie-us_ca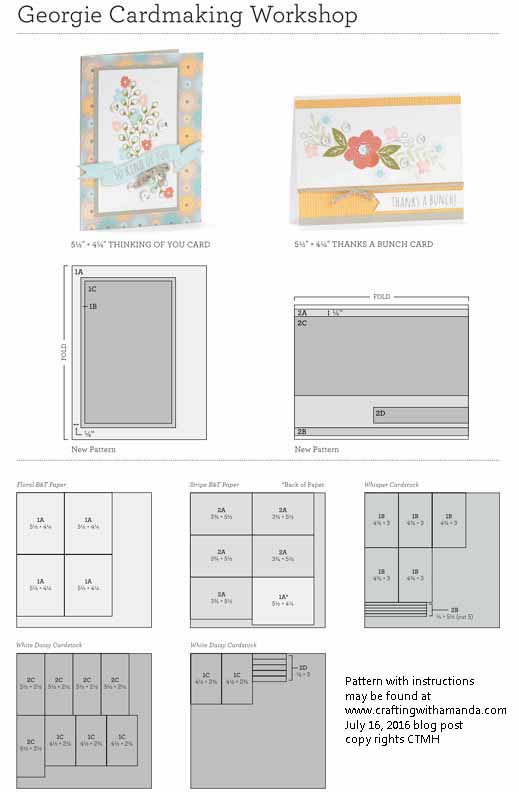 I used one of the Picture My Life cards in place of the sentiment on both cards.  (These cards are part of the paper and can be cut into 3 x 4 and 4×6 pieces.  Love them!
I also got to use some old rick rack ribbon that was here.  I think it pairs nicely with the whimsical flamingos!
Card 1: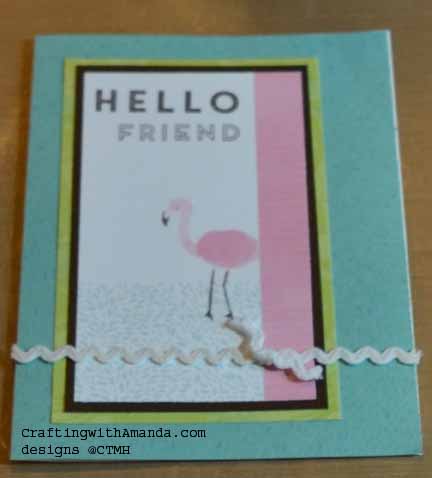 Card 2: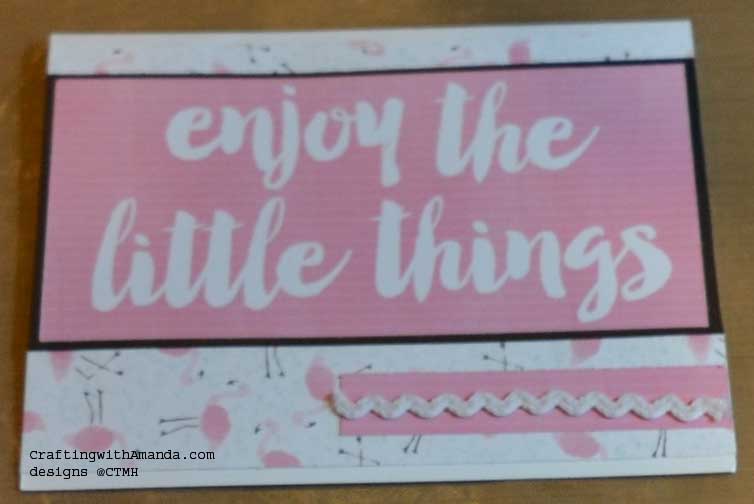 Happy Crafting!




by