There is just so much I am excited about this month.  First of all the Stamp of the Month is super cute and I love, love, love  multi layered stamps.   So looking forward to finding my craft desk again and being able to play with it.   Here is what part of my craft desk looks like currently.  (Hubby saw me taking a photo and asked if I was going to post the items as a "lot" on ebay.  Good thing he's cute.)  For the few that know me,  this is not a normal situation for me.  I have been treading water for months now,  and the fall vendor schedule paired with holidays and surgery has taken me under!   I will emerge again,  might not be this week.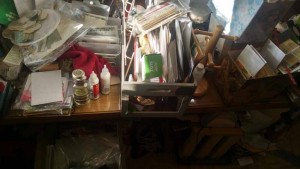 For now I'll share the generic images and tell you what I hope to do soon!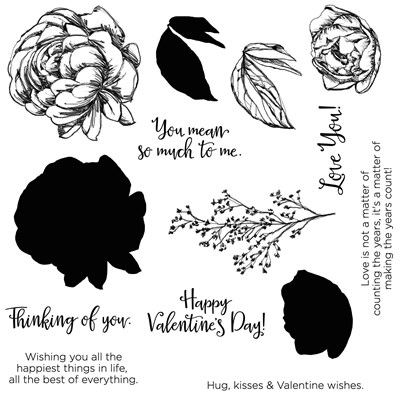 So,  first of all,  the "baby's Breath" branch is going to add to many of my random stamping sheets in the future.  I just know it.  Also,  the details in the flowers and leaves should make whipping up a quick thinking of you card easy!    (I got a MISTI – most important stamp tool invented,  and I look forward to creating several cards with this stamp set and the MISTI tool!)
A couple more images of artwork,  then I need to say goodbye so I can get some bookwork done before I start afternoon Mom duties.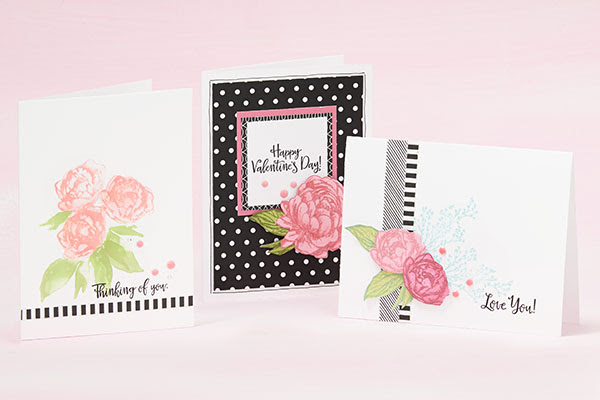 I really like the pairing of the black and white (La Vie En Rose).  Don't you just love the depth of  the two step stamps?
Happy Crafting.




by