So excited to share some of the wonderful artwork that was created at my Craft Retreat in Cedarville (April 2015)   To start with, I designed these wonderful magnets, that just happen to fit perfectly in any 1″ Magnabilities pendent.
On Saturday morning I had placed one of the three designs on their tables for them to discover when they started to craft.
Our craft project for this weekend was an Art Canvas.  I spent several months collecting photos from pinterest, google, and crafty websites to have available for inspiration.  The ladies got to pick the size canvas they wanted,  small 4×6, med 9×11 or large 11×14.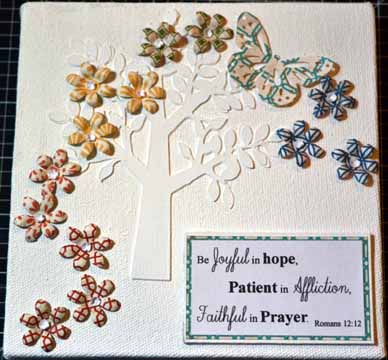 Acrylic paint has intimidated me in the past, and I didn't want someone feeling overwhelmed.    We started this Friday night so that if the ladies were painting their canvases, which several did, then they would have time to fully dry and be ready for more decorations.
Despite having sick children, husband and even subcoming  to illness myself, I did manage to complete a small sample canvas.
I had hoped to put together a large sample, and knew exactly what I wanted to do, but I decided going into the weekend better rested would be the wiser way to go.   I did manage to put together my idea throughout the weekend (the only crafty item I accomplish all weekend.)  Here is my sample.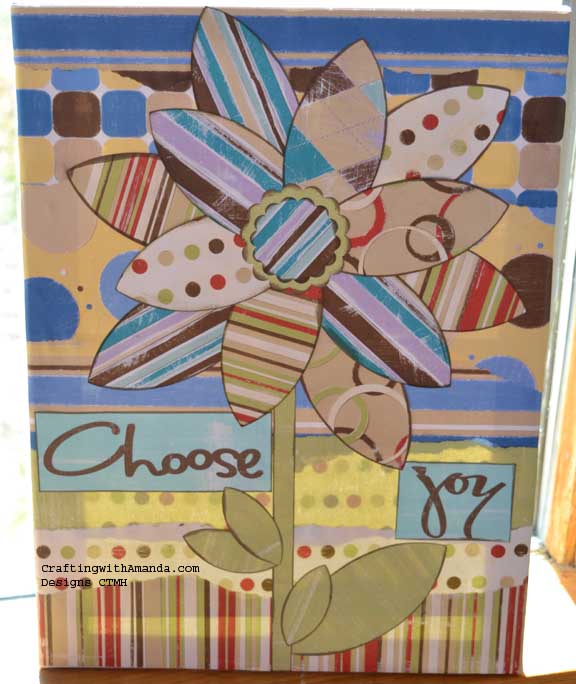 This was the first paper that introduced me to CTMH.  It was a special in 2006 and my upline at the time had lots of extra and shared it with me so I would have some variety to create gathering projects.  I think she gave me so many papers that I must have gotten my fill of them, but discovering them now I have fallen in love all over again with them.
Here is another canvas that used the same inspiration artwork.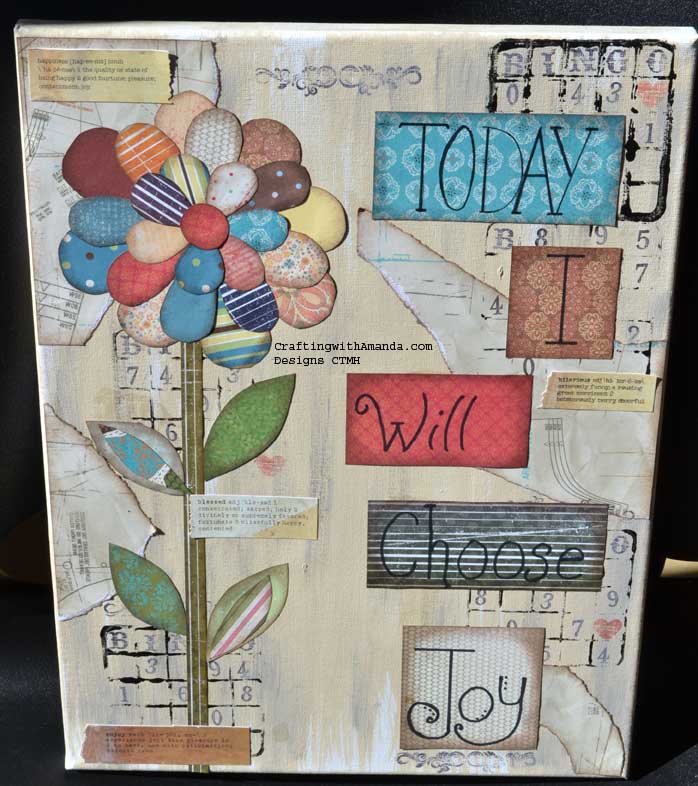 Where I merely used papers (and the cricut)  she stamped, distressed painted and handwrote her message.   I love how different, just similar they are.
Here are some of the others that started with one inspiration piece, then went in various directions!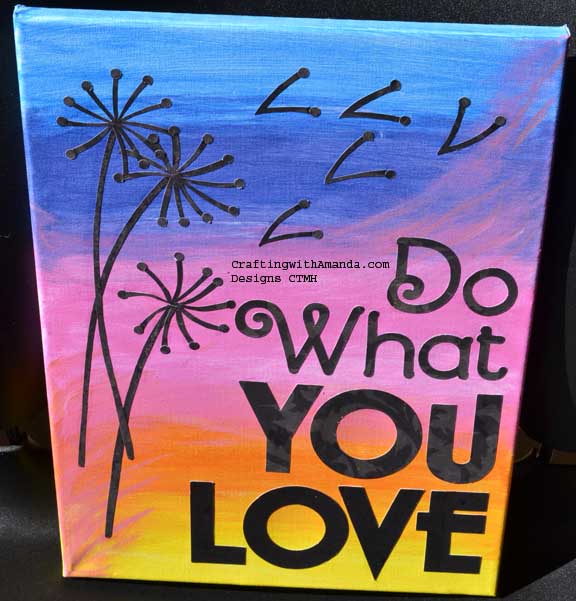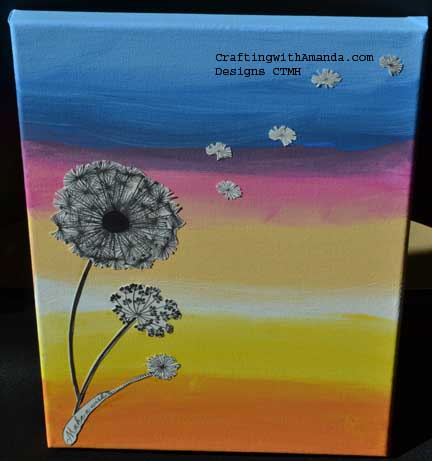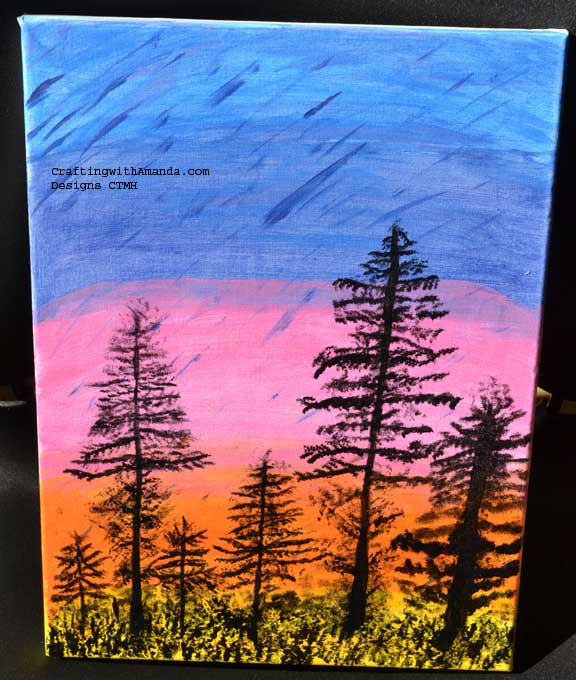 A couple of the gals really went to town using paper, dies and an amazing imagination. (The "flag" canvas wasn't glued down as the artist had some tools for distressing at home that she wanted to use before completing it.)
These next canvases kept it simple and elegant.  No paint or paper in the background, just the bare canvas with cricut cuts and punches used to create their artwork.  One is a wedding gift!
Next up are combinations of paint and paper.  Each unique.
The red background canvas wasn't done at the retreat.  We have a gal that is a Theuraputic Massage Therapist, and she did this for her living room.  She also had smaller versions hanging in her office and was probably one of the main reasons I felt we could tackle this kind of a project!
Our last group of photos each did something a little different.  The dog canvas artist cut vinyl letters on the cricut and used them as a mask before spray painting with silver.  After the paint dried she removed the vinyl.    The artist with the paradise canvas, first took twine and wrapped her canvas.  She then took re-inkers, rubbing alcohol and spray pens to create an airy background.    She removed the twine and added her lettering and embellishments.   The butterfly canvas also used spray pens and re-inker to create a lovely background, but she added a drop or two of pearl paint to give it a shimmery mist.
I love how all the canvases turned out and the wide variety of techniques used to create them.   I am glad there are a few extras left over so I can lift some ideas and create some personal artwork for our home.   (It won't be for a bit as I'm still unpacking from the weekend and haven't seen the bottom of the laundry shoot yet!)
Happy Crafting!




by