I've been encouraging my club gals to use up their old paper packs instead of just pushing them to the back of the shelf.  So, in trying to give them inspiration, I will have a few blog posts showing my use of the CTMH Emporium paper pack (and many pages of bulk paper for that kit).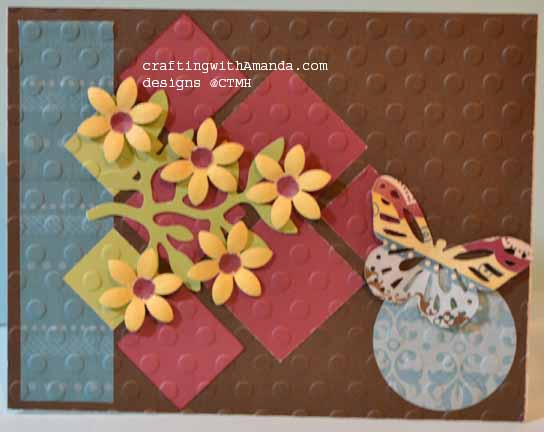 The squares, strips of paper and a few butterflies were found in the kit bag, so I only had to punch the green branch and create the buttercup flowers.  I did not add any cardstock, everything (except the card bases) came out of the Emporium paper kit bag.
I glued the blue B&T paper (background and texture) and the vineyard berry CS (Card Stock)  to the chocolate CS base.  After the glue dried I used the Dot Embossing Folder (Z1924)  and embossed the card base.  I pop dotted the butterfly and glued the branch and flowers on top of the embedded embossed base.  Presto – finished card.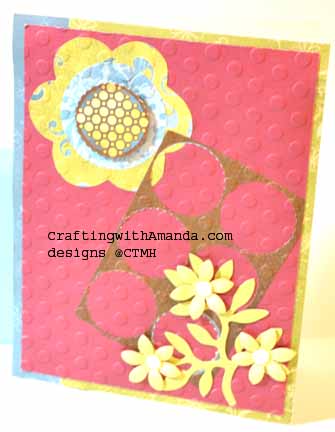 Followed the same basic ideas for this card.  I had punched the circles out of the brown B&T papers and thought the negative would make a nice background .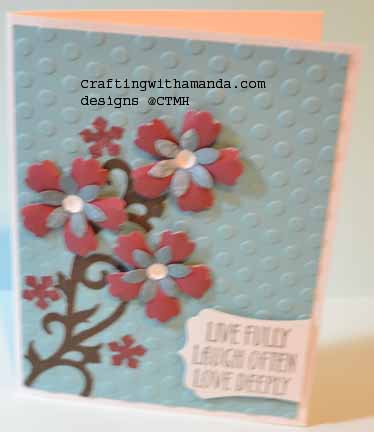 Here's the last card for today.  I am really enjoying using up "old" paper packs.  Some of the kits seem to have a never ending supply of scraps.
Happy Crafting!




by