Hi Everyone,
I don't know about you, but I have several punches in my scrapbooking tool box.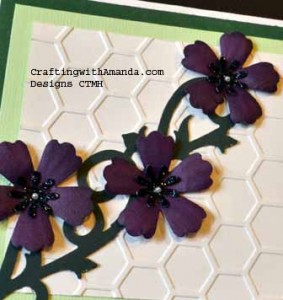 Several have been gifted to me, some have been purchased by me, and others have handed down on permanent loan.  I like doing layered flowers, but the same flower time after time gets old, so I happened upon a happy solution to give my punches a face lift.    The purple flowers started as a simple rounded petal shape.  I then used my pinking shears and cut off the tip of each of the petals to give it this "scalloped" edge.  Really changed the flowers quickly.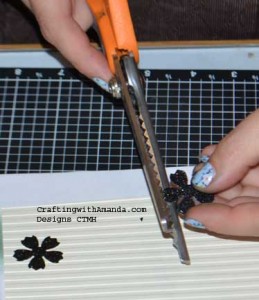 In this photos I am modifying flowers I punched out of our black glitter paper, but it's the same idea.  I will caution you that you will end up with lots of small bits around your crafting area, and in the case of using sparkle paper, you will have a shinny countenance when you are through.
I will be trying this with several more of my punches and see what new shapes I can create.
Happy Creating!




by