I'm sure I'm not the only one that has experienced this, but I have been in a creative slump lately.  I just can't seem to put a card together without it taking HOURS and a hit on my self esteem.  One of the groups I'm in had a color challenge and I decided I would try it again.  I just pulled out the inks and stamps that were within arms reach.  Here's what I created.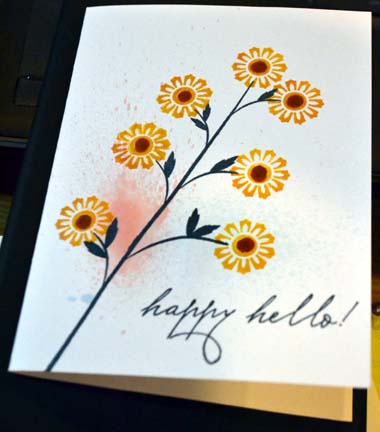 Colors were Outdoor Denim, Indian Corn Blue, Autumn Terracotta, Goldrush & Honey.  I used a q-tip to add the dot of color in the center of the flowers.  I think next time I'll get one of my other stamps that has a small circle and use that.  (More natural this way, right?)
I'm hopeful this means my slump is over and I can once again create with the ease and joy to which I am accustom!
Happy Crafting!




by