In the midst of a world of chaos, and I'm not just referring to COVID-19, I decided to take on the project of re-developing my CTMH business from California. In Michigan, we have a great group of crafty ladies and before all the safer at home orders, the group met at least once a month. This monthly gather was a day that could bring crafting, good stories, food, always fellowship, and also included a new technique, card fold, or some other project. We have all missed this. And I want to find that again here in Southern California
Along the lines of finding that again here, I had not chosen to make it a priority. When we first moved, there were other duties that needed attending. Now that we are all here, in a house that is under construction, (and because we hired a contractor, nothing we can do to help move it along) I found myself with time to craft. Thankfully I had kept SOME of my crafty tools and supplies out when we packed the rental house. So, what do I do with all this "free time?" I watch videos of other ladies crafting, videos of how to edit videos, make lists of things I feel I could teach others, and try to find fun new techniques for cards & scrapbooking.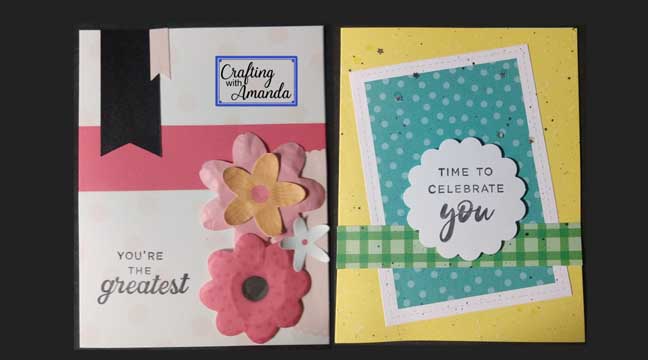 One of the items that got "kept out" was the Craft with Heart subscriptions boxes that arrived as we were packing the house. Since I needed some material for making video content, and I had time to craft, wah-la videos of me making the crafting with heart cards in "My" style.
I'm learning lots and looking forward to learning more. If you have any suggestions for changes, video content, or other comments, please share.
Hope you find some time for fun crafting!