Everything to meet your crafting and career needs. Approximately $175+(including $50 SPC)  in retail value!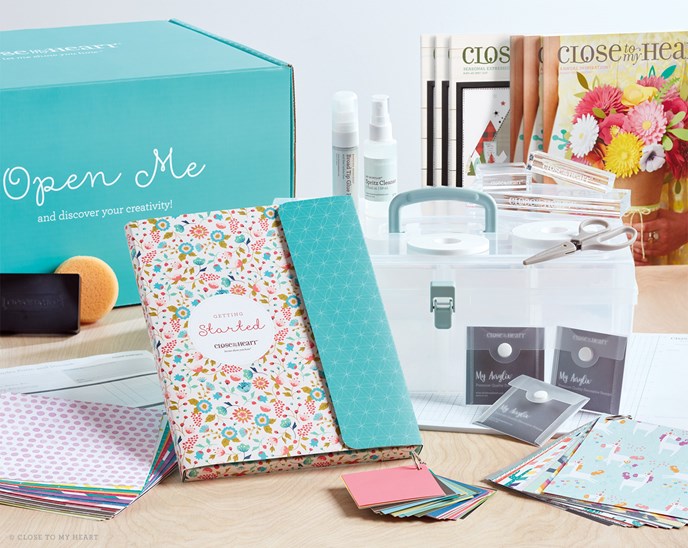 Contents of the New Consultant Kit Include:
Medium Organizer (Z4139, qty 1)
My Acrylix® Block 2″ × 6½" (Y1010, qty 1)
My Acrylix® Block 1″ × 3½" (Y1002, qty 1)
My Acrylix® Block 2″ × 2″ (Y1003, qty 1)
Non-Stick Microtip Scissors (Z1836, qty 1)
My Acrylix® Stamp Scrubber (Z1782, qty 1)
My Acrylix® Spritz Cleaner (1778, qty 1)
Bonding Memories™ Glue (1512, qty 1)
3-D Foam Tape (Z1151, qty 1)
Sponge (Z697, qty 1)
Customer Order Forms (W101, qty 1 pack of 25)
Annual Inspirations Idea Book (WC1171, qty 5)
Seasonal Expressions 2 (WCS1173, qty 5)
Cardstock Sampler (W1167, qty1)
Fundamentals Sampler (W1170, qty 1)
Seasonal Expressions 2 B&T Duos™ Sampler (W1169, qty 1)
Just for you – Petite Perks Incentive Stamp Set (W2037, qty 3)
Party Time Gathering Stamp (W1154, qty 1)
Gathering Invitations (W1129, qty 1 pack of 25)
Desk Pad (W1140, qty 1, pack of 50)
$50 in Select Product Credit (SPC)
(Some items may not be shown. Contents are subject to change without notice.)
What is there to think about?  New product for only $75!   In addition to all this, you will be able to participate in the consultant's bulletin boards and get discounts on products you purchase.  Sign up today!





by