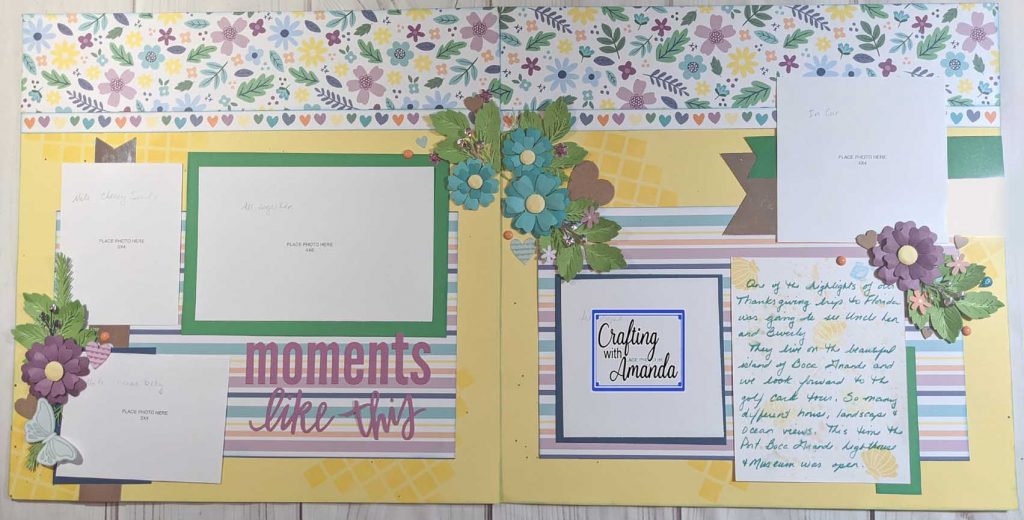 It's been over 8 months since I did ANY scrapbooking, and before that had been a couple of years. There are a few things I learned as I am diving back into it.
At first, I tried to start with a set of photos that had memorabilia and would be multiple layouts with extra photos to boot. That was a bit too ambitious for my rusty skills. I put those back and grabbed the photos from one of our trips to Boca Grande. I learned after I had started that I didn't have all the photos printed from this trip so I used some photo placeholders and marked on them in the direction that the photo is oriented for the layout.
20+ embellishments on ONE layout. That was shocking just a few years ago. Now I have that in one cluster of embellishments!
This is the link to the Cricut CTMH Serenity image set and here is the design file I used. (I cut 2 sets of the flowers in lagoon & grape.)

Here is a video walk through showing my process. Enjoy
Happy Crafting!




by

Social tagging:
cricut
>
cricut file
>
CTMH
>
scrapbooking