Hi Everyone,
I've been truly going to town creating cards the last few months.  I've done a few scrapbook layouts,  but have spent much more time on cards than anything else.  (Trying to use up stash, fill Christmas gifts, and clean out old club night projects that have been taking up valuable real-estate in my studio.
In preparation for an upcoming class,  I put together the White Pines Card Kit.   Since I was going to be cutting paper,  and I can easily cut 2 sheets in the same time it takes me to cut one,  I found some paper I liked and cut two sets.  Really pleased with it.
These first three cards are done as the direction instructed.  Great cards,  lots of variety in messages on the stamp set too.
Now,  Here are some samples I did using Sangria paper, gold glitter paper and the New Operation Smile Stamp Set, Animal Greetings  (on the back of the Annual Inspirations book.)
I also used September's Stamp of the Month Paper garden,  and really like those too.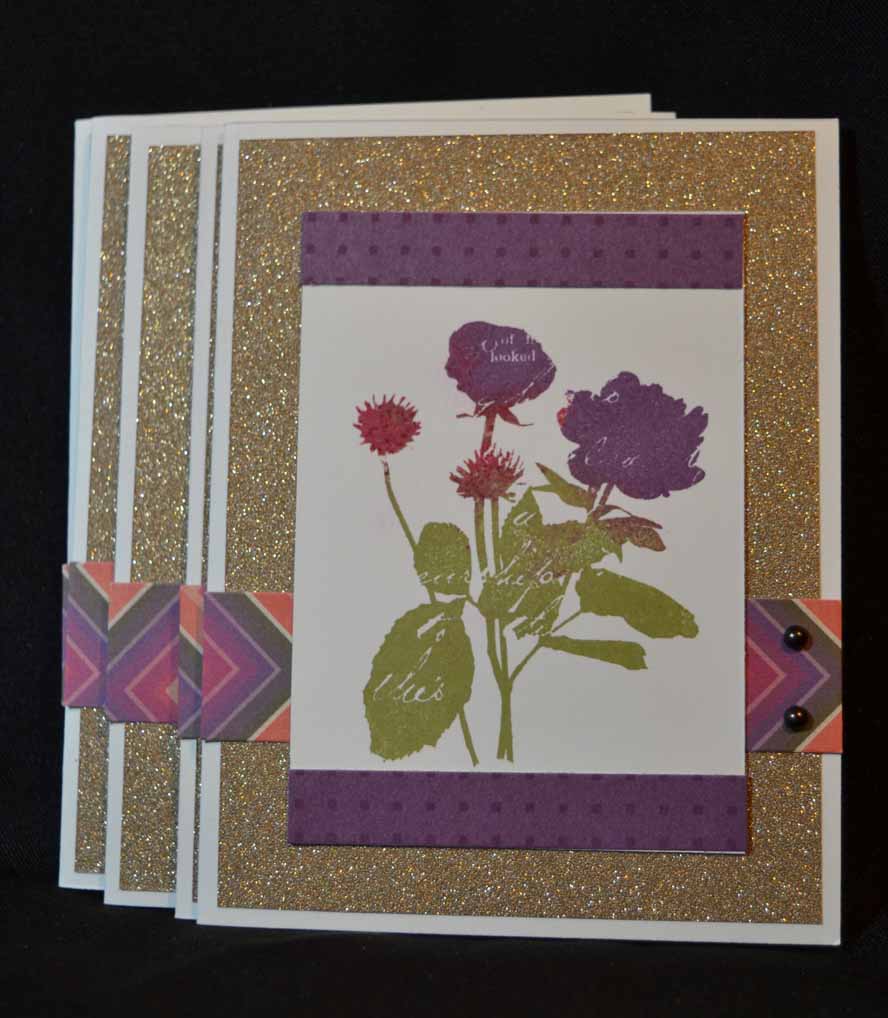 As you can see I did a little "rock and roll" technique.
For the last card from the extra papers I cut,  I used the stamp set from White Pines.     I don't think I included earlier in this post that I added fundamental cards stock as one of my papers (Eggplant).
As you can see the instructions from these Workshops on the Go Kits can be used over and over again.   I think I've cut the blossom card kit four or five times now.   🙂
Happy Crafting!
Amanda




by