Are you tired of seeing these yet?  I'm really enjoying them!   This will be my clean up day to show you the rest of the embedded embossing cards, then I will show off some of the cards I created while doing research for my weekend crop projects.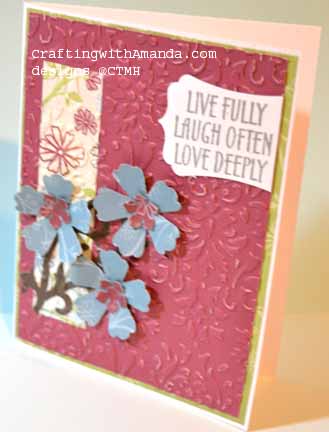 The cards were fun to make, and something I could do in between Mom duties.   Not sure what happened with the color balance on this next card, but you can see the layout pattern regardless of the colors being "off."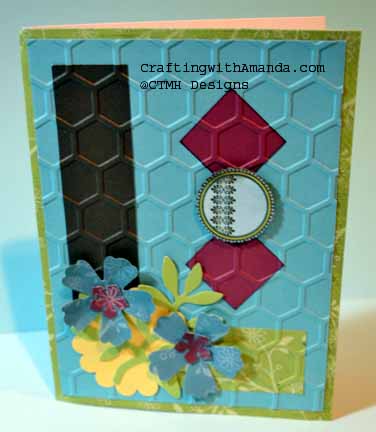 Only layered a punched vine on this one, but to me it says simple elegance.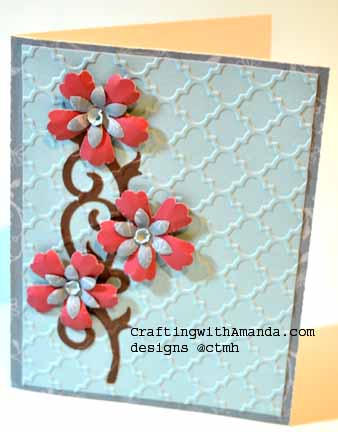 Happy Crafting!




by