It's a new week.  I'm not sure why the Friday post didn't get updated until Monday, but there it is.
Had another great weekend talking with creative ladies and seeing some beautiful artwork.
I might not have finished the samples for even one scrapbook workshop, but  I was pleased with what I managed to get done.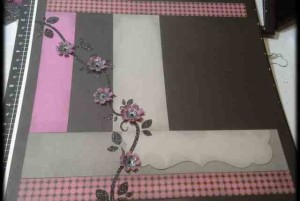 This Layout is from Magic pg 28 (I think).  I cut the branches out of black glitter paper using the Artfully Sent Cartridge.  (Not just for cards!)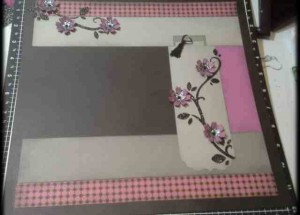 CTMH glitter paper cuts beautifully too!
Here is the right side of this layout.  I don't have a title yet, but I love the little tassel on the hidden journaling spot.
This next layout embraces the fun of the Scaredy Cat paper.
It too comes from Magic.  (I think page 48)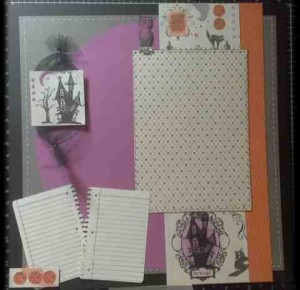 The square house is on black tulle and was cut from one of the patterned papers.  I also cut the owl, three pumpkins, little monsters sign (right page) and spider web too.
To ink the two tone "HALLOWEEN" I used sunset & thistle.  I inked thistle on the top of the stamp, then (because I could see through) I did the other part in the sunset.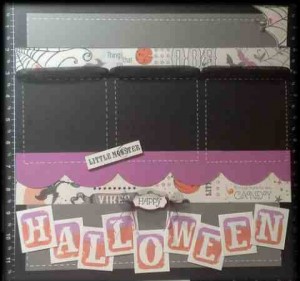 Really like the effect on this themed Layout.
I used a Gel White pen and made "stitch" marks around the edges of the slate CS and to highlight the photos on the right hand page.  It still amazes me what the little touches do to highlight photos!
Hopefully I'll find some time this weekend to finish the floral pages and put together the third LO for this workshop.
Happy Crafting!
Amanda




by