Well, here it is my first blog post.  What do you put in a first blog post?  Well, as a singer the words from this song come to mind. "Let's start at the very beginning, a very good place to start."  So,  for me, the beginning would be an introduction to your captain at the helm of this blog.
(Hoping this doesn't become a "what do you want your obituary to read. . ." ) My name is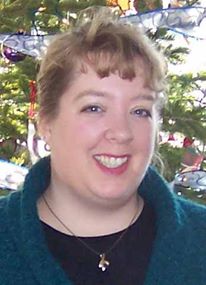 Amanda Ross and I live in the beautiful upper peninsular of Michigan.  I am enjoying the 18th year of marriage to my best friend and we are trying to raise our children intentionally.  As a family we are growing in faith each day.
I hope to use this blog to encourage and inspire creativity.  It will mostly focus on scrapbooking, card creating and paper crafting, but by no means be limited to that.  I was once told by my university advisor that a diamond has many facets, and I was very much a strong well cut diamond.   Therefore expect a vast array of topics and discussions on this blog.
Spelling is not an area of strength, in fact, it is possibly my greatest weakness.  That being said, my mother is a retire English teacher and instilled in me proper grammar and often drilled us with those darn rules.  So, if you enjoy correcting mistakes and circling them with "the red pen," feel free to print out my blogs and have at it.  I do have the motto that it takes a creative mind to be able to spell the same word several different ways.
Looking forward to this journey into the cyber-creative world.  Please join me!




by