If you are jumping in on this post series,  you might want to see all the techniques,  and you can find them here. You also might be interested in knowing that one lucky winner (USA only) will received the set of tags I created and photographed for this series.  (Information at the end of the post!)
Background Stamping & Sanding Cardstock
Sponge Backgrounds & Crinkling
One of the all time favorite techniques of my gals is Random Stamping.  Every time,  EVERY time I make a project that includes random stamping the girls love it.   I think sometimes we crafters get too focused on finishing a layout, a card, or a project that we forget to step back and have some fun with our tools.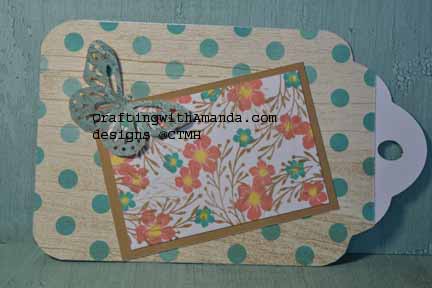 Ta da.     Create custom backgrounds, one of a kind cards,  and get the exact color & pattern match for a layout.   You choose your colors and stamp images, then just fill in your paper.   There are some hints that will help you like your end product and I go into details of those in this post, Random Stamping.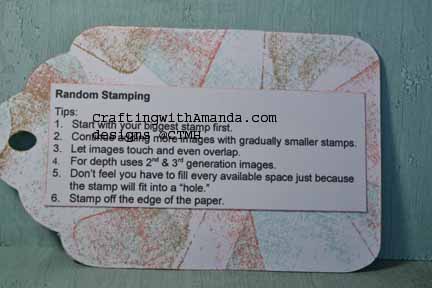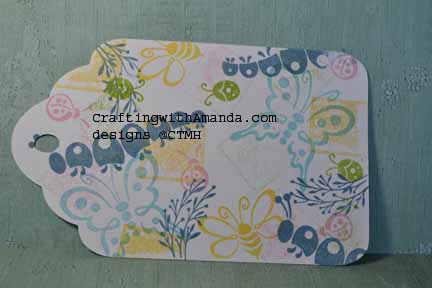 The caterpillar and butterfly stamped tag was the sample when we did this at our monthly club.
The second technique we are going to look at today is similar to random stamping, but does have a couple differences.  It's called doodle stamping, and you still choose your colors and stamp images, but in stead of randomly stamping on a blank piece of paper,  you create a flow towards or around a focal image.  In the sample below I envisioned the #6 with my focal point being the loop on the six.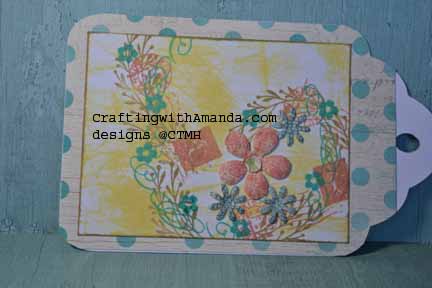 I used several different stamps, and incorporated paper flowers as well.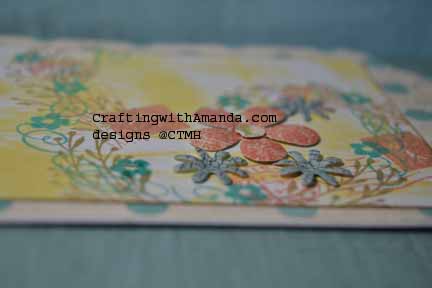 I didn't realize it when I created this sample,  but I must like the number six as my focal point because I used it for our club night sample as well.   opps!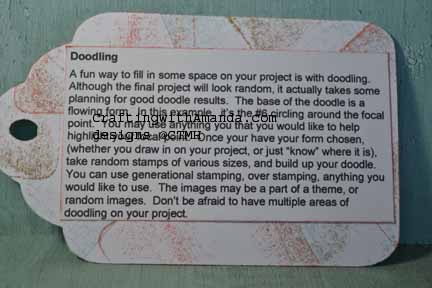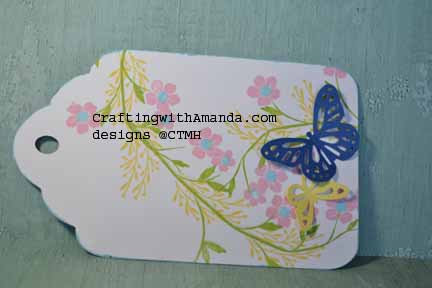 Here are the stamp sets I've used in this example, and many of the other tags that we will be looking at in the upcoming posts:
I also used Seaside papers (X7192B)
Our awesome markers were also put to use throughout this process of creating the technique tags.
Now you might want to know how you can earn chances to win these tags.   There are several ways.  Write a comment on this post.  (1 entry)   Share this post link on your Facebook post and let me know on my FB page Crafting with Amanda that's you've done it.  (1 entry per share).  Like my FB page.  (3 entries)  If you're a pinterest person, for every technique tag you pin, you receive an entry.  (up to 35!)    At the end of the contest I will assign each entry a number and using a random number generator will pick a winner.  I will announce the winner on this blog, and then contact them to get the address where the tag book should be sent.
If you would like a copy of my technique instructions file,  leave a comment with your email and I will send it to you.
Happy Crafting and Good Luck!