What do you get when you combine photos & layouts that were assembled for workshops that I taught? Album-ready pages in less than 30 minutes!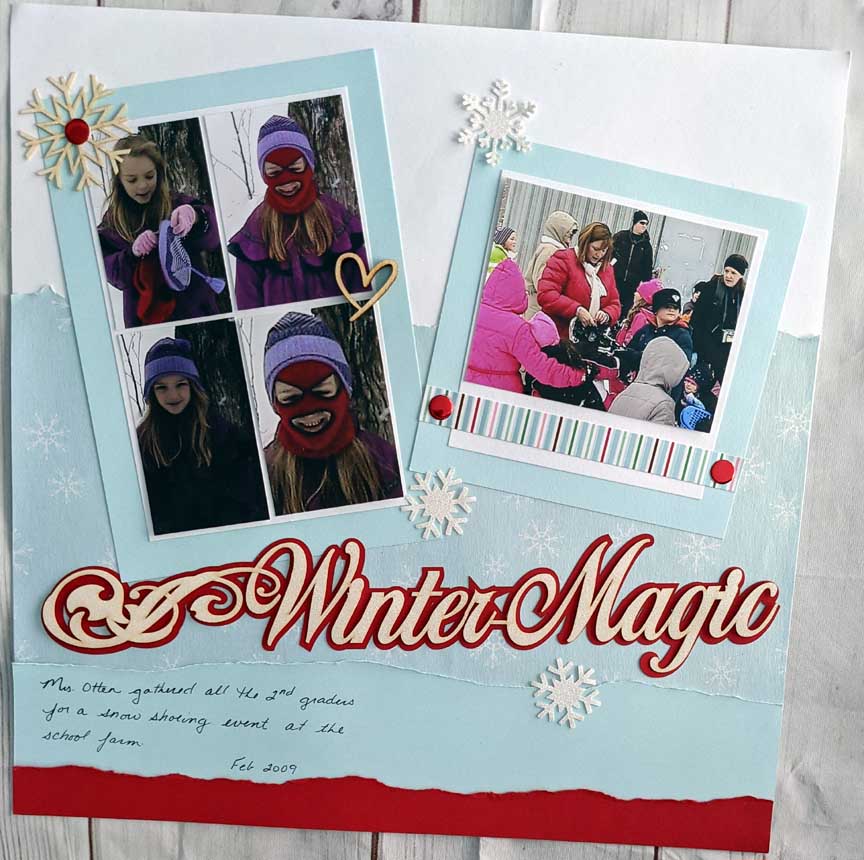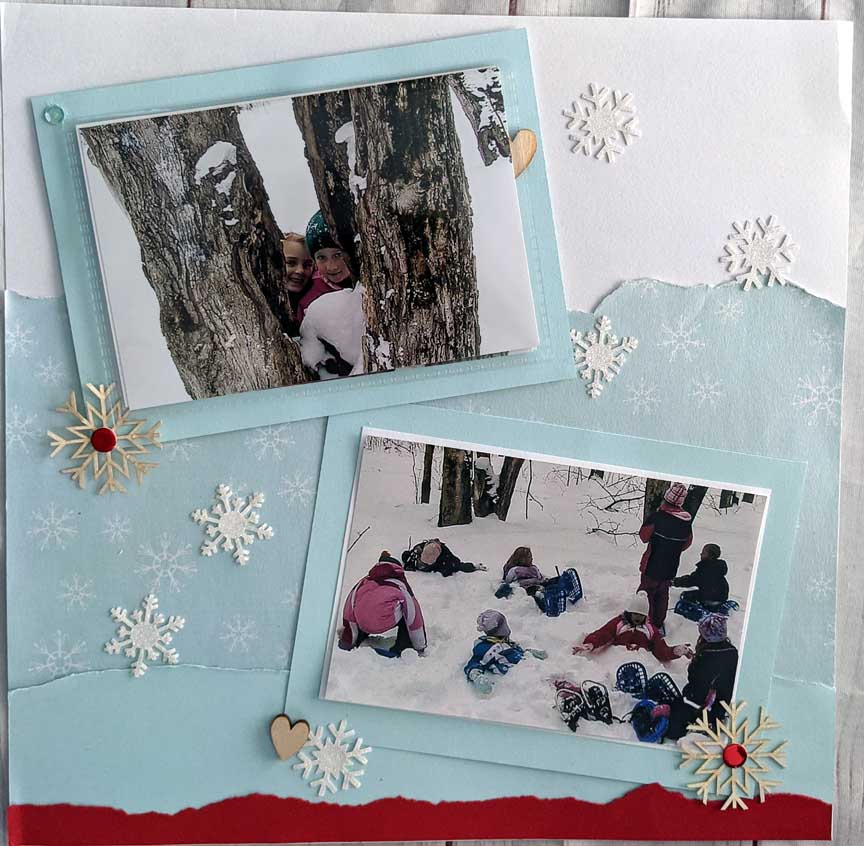 I added 1 flip flap (to the page above) and cut 4 photos down to fit into one space, and wah-lah I have paired these photos to a layout that has been sitting in a tote for about 10 years!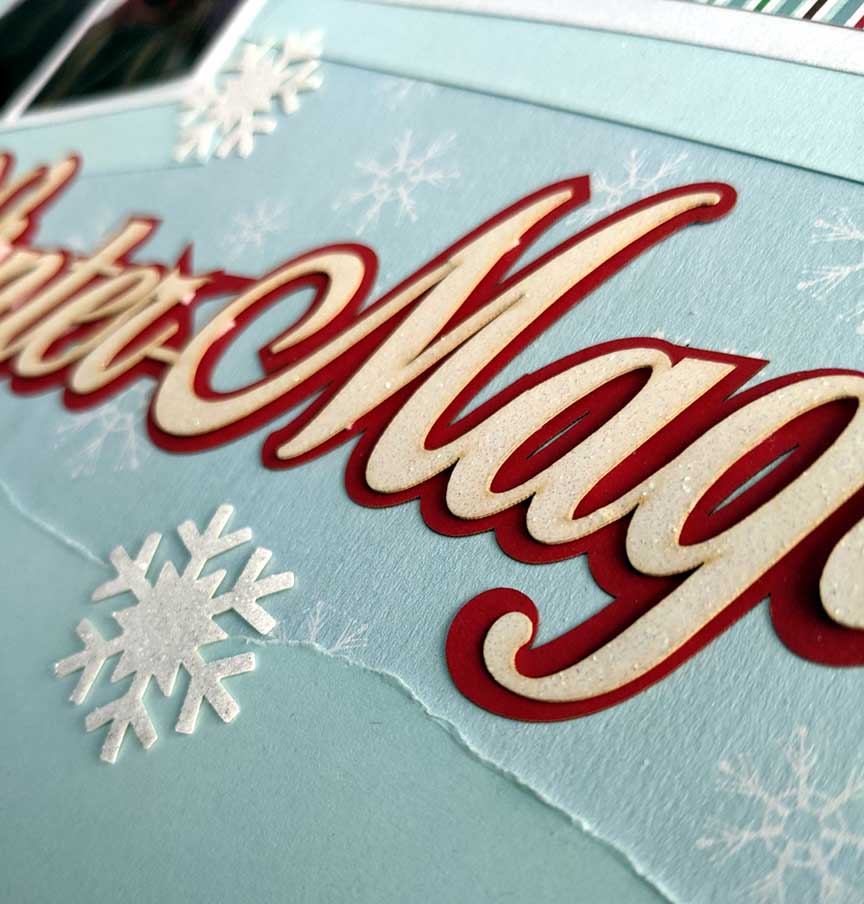 This particular layout was from a swap I coordinated. The swap was to give CTMH Makers a sample of every page of Imagine pattern book by Jeanette Lynton. I do not know who made this layout, but they did a great job. I never would paired the red with the green/blues, but I'm so glad she did as It works great with my photos.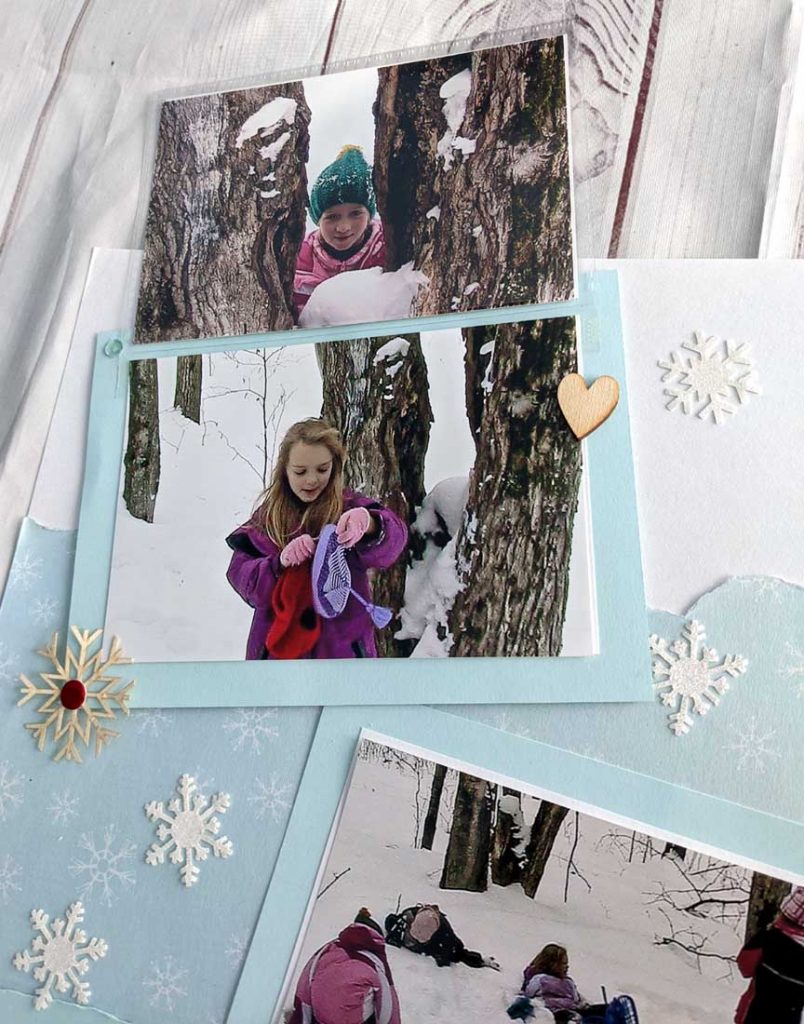 Hope you find some crafty time!